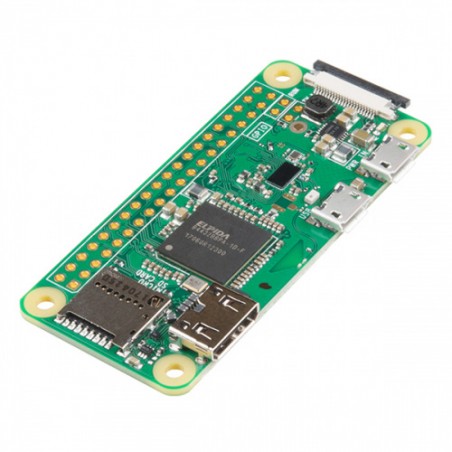  
Raspberry Pi Zero W (without header)
The Raspberry Pi Zero W extends the Pi Zero family and comes with added wireless LAN and Bluetooth connectivity.
If you have any questions on this product please feel free to contact us.
*Disclaimer: The images are merely illustrative.
Specification
802.11 b/g/n wireless LAN
Bluetooth 4.1
Bluetooth Low Energy (BLE)
1GHz, single-core CPU
512MB RAM
Mini HDMI and USB On-The-Go ports
Micro USB power
HAT-compatible 40-pin header
Composite video and reset headers
CSI camera connector
Getting started
To get started
(not included) you'll need:
For a step-by-step guide to getting your Pi up and running, check out our online Getting started guide.
There are loads of projects to get started on with your Raspberry Pi Zero in our learning resources area. A couple of great projects are:
You might also like