Back

Menu

Arduino + Raspberry + Micro:bit

Comunication + IOT + Smart Home

Power Sources and Renewable Energy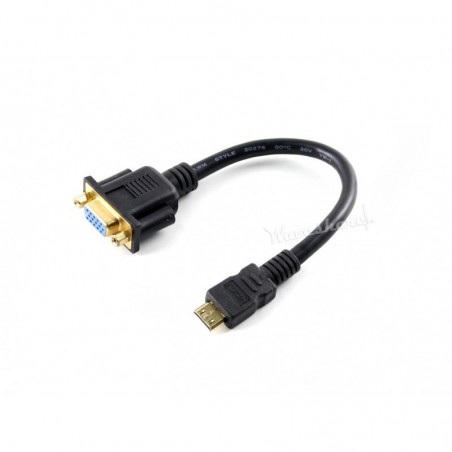  
Mini HDMI to VGA Cable
Adapter cable with mini HDMI to VGA connector. VGA cable that transforms a VGA connector to a mini HDMI connector for connecting to LCDs/SCREENS inputs with VGA display Port.
If you have any questions on this product please feel free to contact us.
*Disclaimer: The images are merely illustrative.
This cable is suitable for Waveshare LCDs that contain a VGA display port (miniHDMI connector) through which they are connected to a PC or other device that only outputs an image via VGA.
Example of LCDs:
You might also like