Back

Menu

Arduino + Raspberry + Micro:bit

Comunication + IOT + Smart Home

Power Sources and Renewable Energy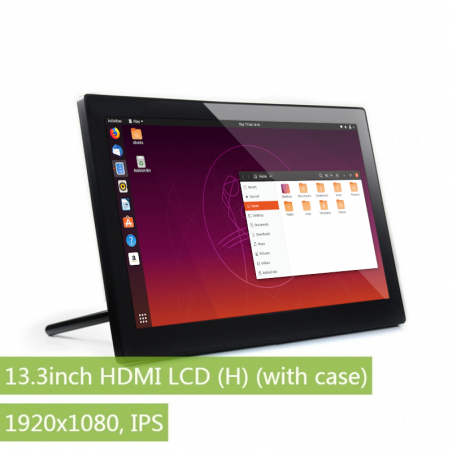  
13.3inch HDMI LCD (H) (with case), 1920x1080, IPS
13.3inch, IPS, 1920x1080, Capacitive Touch Screen LCD with Toughened Glass Cover, Supports Multi mini-PCs, Multi Systems
If you have any questions on this product please feel free to contact us.
*Disclaimer: The images are merely illustrative.
Features
13.3inch IPS screen,1920x1080 high resolution
Toughened glass capacitive touch panel, 6H hardness
Supports popular mini PCs such as Raspberry Pi, BB Black, as well as general desktop computers

When works with Raspberry Pi, supports Raspbian, Ubuntu, WIN10 IOT, single touch, and driver free
When work as a computer monitor, supports Windows 10/8.1/8/7, ten-points touch, and driver free

Multi languages OSD menu, for power management, brightness/contrast adjustment, etc.
3.5mm audio jack, supports HDMI audio output
Embedded ferrite Hi-Fi speaker
Also supports VGA input (specific cable is required and should be purchased separately)
75x75mm spacing mounting holes (M4 screw hole) for general wall mount
Comes with 75° tilt angle stand
Using with Game Consoles
Part Number
Microsoft XBOX
Sony PS4
Nintendo Switch
Display
Sound
Display
Sound
Display
Sound
13.3inch HDMI LCD (H)
√
√
√
√
√
√
Note:
Limited by the game console OS, the touch function is unavailable.
Sound support means, it is possible for the game console to output sound signal via LCD embedded speaker, external speaker interface, or earphone jack.
External Dimension
Development Resources
Wiki : www.waveshare.com/wiki/13.3inch_HDMI_LCD_(H)_(with_case)
FAQ
Why the LCD doesn't work with my Raspbian?
To use the LCD with the Raspberry Pi official image, driver should be installed first. Please refer to the user manual.
However, for the first testing, you may want to use our provided image directly.
Why the LCD still doesn't work with the Waveshare provided image?
Make sure the hardware connection is correct and connects fine.
Make sure the image in TF card is burnt correctly.
The PWR will keep on and the ACT will keep blinking when the Raspberry Pi starts up successfully, in case both of the two LEDs keep on, it is possible that the image was burnt incorrectly OR the TF card was in bad contact.
Which power supply should I use?
It is recommended to use a 5V/2A power adapter for the Raspberry Pi other than USB connection, otherwise the Pi may failed to start up because the PC's USB port might have not enough power.
For large size LCDs, say, 10inch diagonal or more, another stand-alone power adapter is also required to provide power to the LCD.
For more info, please check the wiki page.
Weight: 1.096 kg
You might also like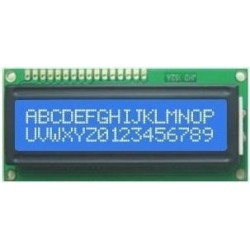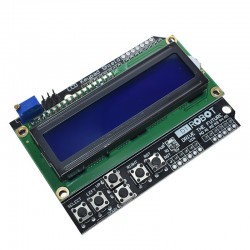 Regular price
€8.54
-€4.00
Price
€4.54