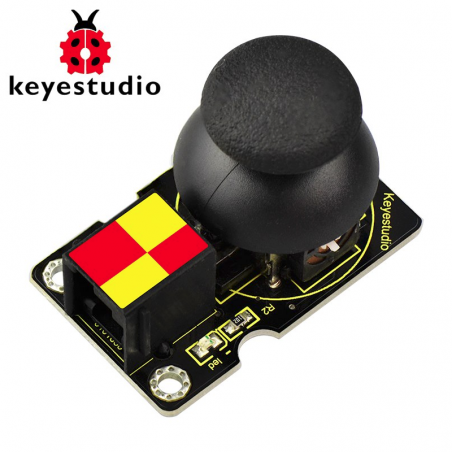  
PS2 Joystick Module - RJ11 EASY plug - Keyestudio KS0245
Lots of robot projects need joystick. This module provides an affordable solution.
By simply connecting to two analog inputs, the robot is at your commands with X, Y control.
This joystick module can be easily connect to EASY PLUG control board with only one cable.
If you want to know more about this product, please check the Wiki Page
If you have any questions on this product please feel free to contact us.
*Disclaimer: The images are merely illustrative.
Overview
EASY plug Joystick Module needs to used with the EASY plug Control board V2.0 control board. The module is connected to the joystick module interface with one line, which is very easy and convenient. Lots of robot projects need joystick. This module provides an affordable solution. By simply connecting to two analog inputs, the robot is at your commands with X, Y control. It also has a switch that is connected to a digital pin. 
Documents
You might also like