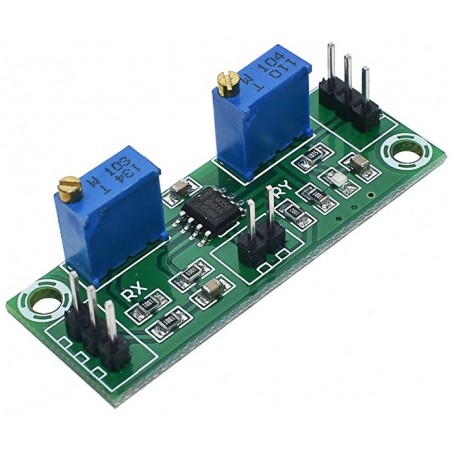  
LM358 two-stage Amplifier Module for week signal
Power supply voltage: 3.5~24Vdc power supply

Current output: maximum 15~20mA (non-linear)

Voltage output: output = input voltage signal * Amplification

Amplification: Total amplification = first stage * second stage
If you have any questions on this product please feel free to contact us.
*Disclaimer: The images are merely illustrative.
Features:
LM358 is the core of this two-stage operational amplifier. It can amplify DC weak signals, such as DC voltage signals, DC pulse signals, etc. It is able to amplify signals of millivolts or even weaker, and has two potentiometers, respectively for the first stage and the second stage adjustment.
Specifications:
Power supply voltage: 3.5~24Vdc power supply

Current output: maximum 15~20mA (non-linear)

Voltage output: output = input voltage signal * Amplification

Amplification: Total amplification = first stage * second stage

Board size: length 45.3mm width 16.2mm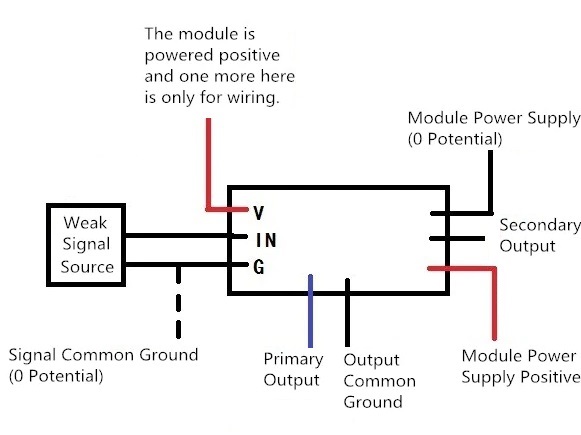 Note:
1. The maximum amplification is 1000 times.
2.The two potentiometers on the board are rotated counterclockwise to increase the amplification.
---
Technical Specifications
| | | |
| --- | --- | --- |
|  Operational Ratings |   |   |
|      Vcc |  Range | 3.5-24V (5V typical) |
|      Current | Max Sink Current | 15mA |
|   | Max Source Current | 20mA |
| Datasheet |   | LM358 |
Package Included:
1 x LM358 two-stage Amplifier Module
You might also like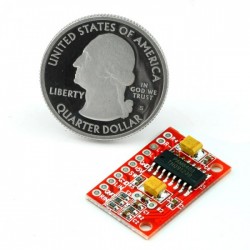 Regular price
€4.02
-€1.35
Price
€2.67