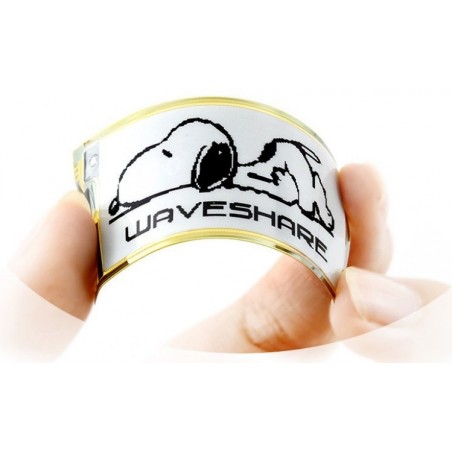  
212x104, 2.13inch flexible E-Ink raw display panel - WS
This is a flexible E-Ink raw display, 2.13inch, 212x104 resolution, with embedded controller, communicating via SPI interface, supports partial refresh.
Compared with normal e-Paper panels, this flexible panel allows bending without being damaged, and it's thinner and lighter.
If you have any questions on this product please feel free to contact us.
*Disclaimer: The images are merely illustrative.
You might also like