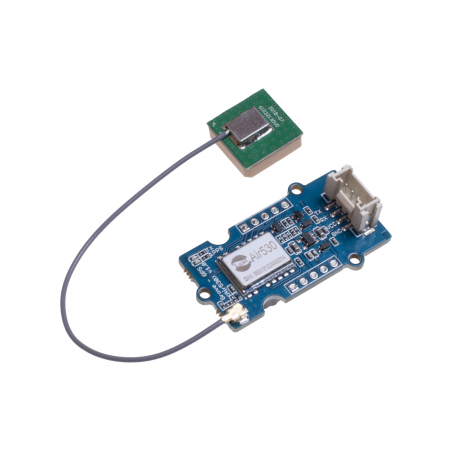  
Grove - GPS (Air530)
Grove-GPS (Air530) is a high-performance, highly integrated multi-mode satellite positioning and navigation module, supporting plenty of location systems, such as GPS/Beidou/Galileo and etc.
If you have any questions on this product please feel free to contact us.
*Disclaimer: The images are merely illustrative.
PRODUCT DETAILS
Feature
Positioning error within 10 meters
Multi-mode satellite positioning & navigation and support more than 6 satellites at the same time
The position still quickly and accurately under the condition of bad signal 
Low power consumption at only 31uA
Compatible hard/soft interface for other modules
Adopt the integrated design of RF baseband, which integrates DC/DC, LDO, LNA, RF front-end, baseband processing, 32-bit RISC based chip, RAM, FLASH storage, RTC and power management functions
Description
Confused about your GPS not working well in urban or outsides under only one or a few satellite module? Then you should not miss our new Grove-GPS (Air530). It's a high-performance, highly integrated multi-mode satellite positioning and navigation module to use with Arduino. It supports GPS / Beidou / Glonass / Galileo / QZSS / SBAS, which makes it suitable for GNSS positioning applications such as car navigation, smart wear, and drone. Meanwhile, this module is capable of receiving more than 6 satellites at the same time and is able to work excellently even if there's a very bad signal.
Grove – GPS Module vs Grove – GPS (Air530)
Specs
Grove – GPS Module
Grove – GPS (Air530)
Size
40mm x 20mm x 13mm
40mm x 20mm x 13mm
Update Rate
1Hz, max 10Hz
–
Baud Rate
9,600 – 115,200
9600 –921600
Navigation Sensitivity
-160dBm
–166dBm
Power Requirements
3.3/5V
3.3/5V
Number of Channels
22 tracking, 66 channels
–
Time to first start
Cold start: 13s
Warm start: 1-2s
Hot start: <1s
Cold start: 30 seconds
Warm Start: 4 seconds
Antennas
Antenna included
Antenna included
Accuracy
2.5m GPS Horizontal Position Accuracy
2.5m Horizontal positioning accuracy
Specification
parameters
values
Supply voltage
3.3V/5V
Working current
up to 60mA
Interface
UART
Time of warm start
4s
Time of cold boot
30s
Working Temperature
-35C-85°C
Storage Temperature
-55°C-100°C
Humidity
5%-95%

Time of Positioning
Pure hardware cold start
27.5s
Pure hardware hot start
<1S
Pure hardware recapture
<1S
Software-assisted A-GNSS
<5S

Sensitivity
Cold start
-148dBm
Hot Start
-162dBm
Recapture
-164dBm
Track
-166dBm

Accuracy
Horizontal positioning accuracy
2.5m
High positioning accuracy
3.5m
Speed accuracy
0.1m/s
Time transfer accuracy
30ns

Consumption
Capture current value@3.3V
42.6mA
Tracking current value@3.3V
36.7mA
Low power mode@3.3V
0.85mA
Ultra-low-power mode@3.3V
31uA
Note
The test above is taken under bi-modules of GPS&Beidou.
Pinout
Applications
GPS tracker
GPS navigation
Distance measurement
Car navigation
Drone
Part list
| Items | Values |
| --- | --- |
| GPS (Air 530) board | 1 |
| Grove cable | 1 |
This is the wiki page for this product, which will show you how to use the product, as well as details about the software and hardware.
Cautions
The input power supply voltage of Grove power supply interface, should not exceed 5.6V, otherwise it may damage the device.
The voltage of the selected button battery should not exceed 3V, or it will probably damage the device.
ECCN/HTS
You might also like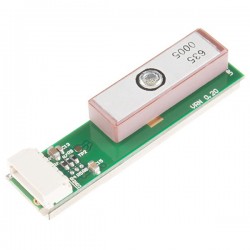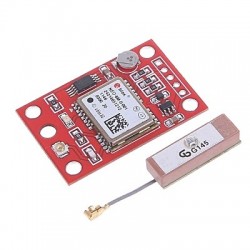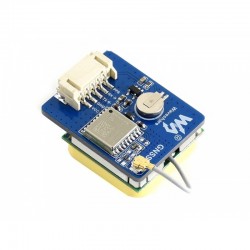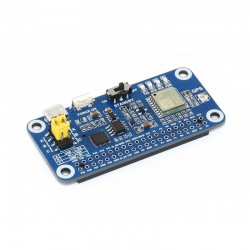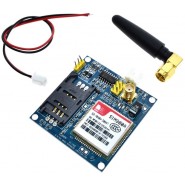 Regular price
€18.62
-€4.88
Price
€13.74