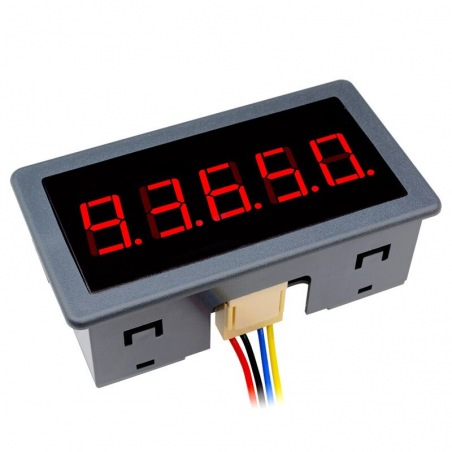  
Display Counter 1CH 12~24Vdc for Encoder
Display Counter for Encoder AB 2CH
If you have any questions on this product please feel free to contact us.
*Disclaimer: The images are merely illustrative.
Fast response when count and count meter
High accuracy
Including three operating modes: Counter, Meter count , Timing
Top Quality & High Performance, easy to operate
Hold the value when power off
Specifications

Counter

Meter Count

Timing

0.56" 5-digits LED

 

0.0001‰

Measure Range

0-99999 Times

0-99999 M (1m counted once)
0-9999.9 M (0.1m counted once)
0-9999.9 M (0.2m counted once)
0-9999.9 M (0.5m counted once)

999.99S
9H59M59S
99999S
99999S

input signal / amplitude

Dry contact.PNP.NPN.Pulse/3-30V

100KΩ

Power supply

12-24VDC

Withstand voltage

AC2000V 1min Between the External terminal and the shell

Anti-vibration

Vibration Frequency :1-100HZ,Acceleration: 50m/s2
X.Y.Z, each direction 5min X 10

Operating Temperature

-30° - +70°(-22°- +158°)

Humidity

10-90% RH

Storage Temperature

-40°-+80° (-40°- +176°)

Panel Dimensions(mm)

79X43X25(L×W×H)

Cut-out Dimensions (mm)

75X39.5(L×W)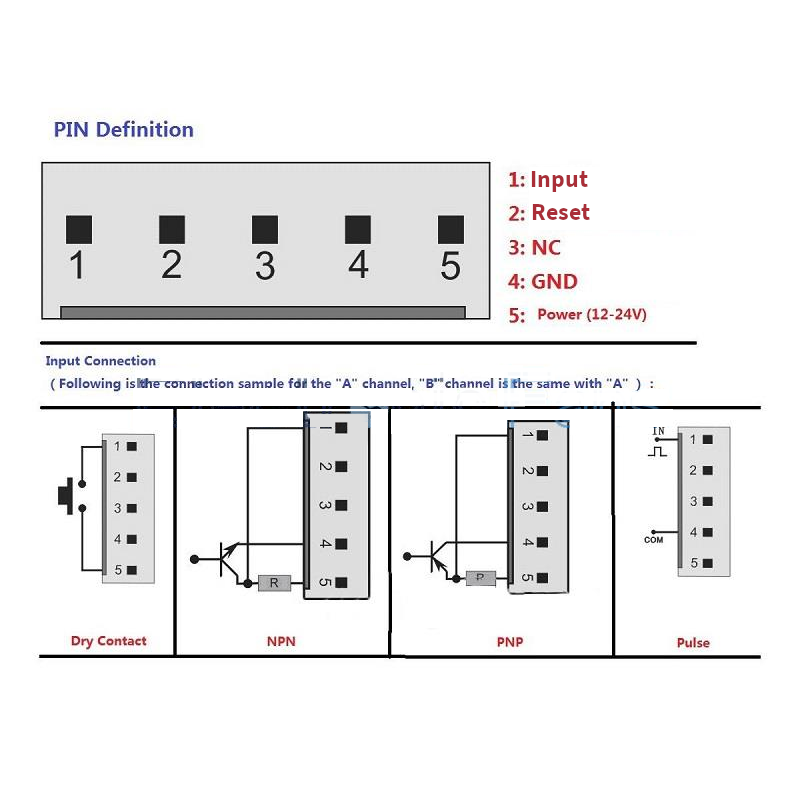 Please use the item in normal environment;

Please select the correct operating mode according to your requirement;

Input signal should meet the requirements of impedance,

if the internal impedance of the input signal is too big you need to change the impedance .
You might also like