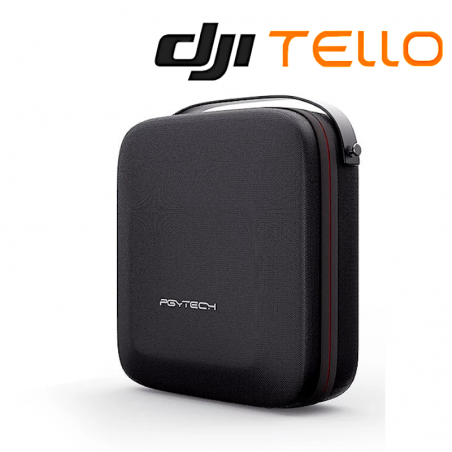  
PGYTECH Carrying Case for Tello
Constructed of durable material, this bag has multiple storage compartments and an attractive design. Keep your Tello and accessories organized, protected from scratches and dust.
If you have any questions on this product please feel free to contact us.
*Disclaimer: The images are merely illustrative.
FEATURES:
The PGYTECH TELLO drone carrying case is portable and small but significant at its capacity. We made this carrying case from standard nylon, EVA, layered flannel lining, and shock-proof EVA fleece lining.
Its three layers storage space allows you to carry a TELLO drone, a set of propellers guard, a charging hub, up to 8 TELLO batteries, USB cables, a 7.9-inch tablet, memory cards; or adapt every inch to your needs.
You might also like