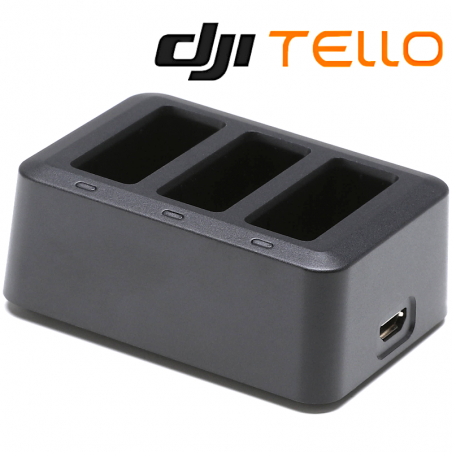  
DJI Tello Battery Charging Hub
Tello Battery Charging Hub
The Battery charging Hub Tello is designed to load up to three batteries at the same time. The Hub charges the batteries in sequence, according to their voltage levels, from highest to lowest.
If you have any questions on this product please feel free to contact us.
*Disclaimer: The images are merely illustrative.
Specifications:
Model: G1CH
Compatible Battery Model: GB1-1100mAh-3.8V
Operating Temperature Range: 41° to 113° F (5° to 45°C)
Input Voltage: 5 V Input Current: 3 A (Max)
Weight: 1.0 oz (29 g)
Charging Time* (Three batteries): Approx. 2 hours
You might also like