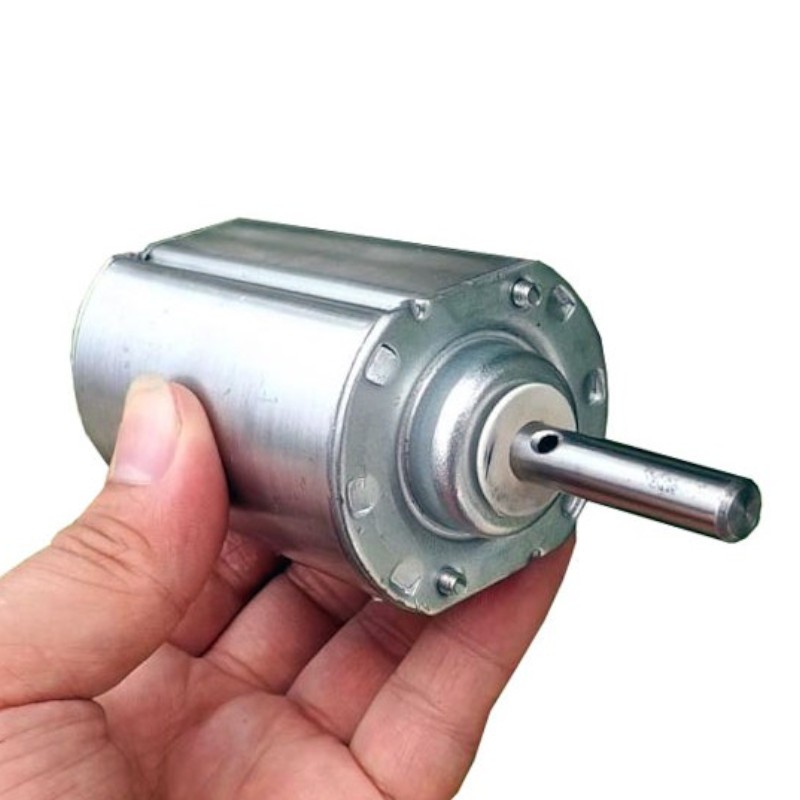  
Motor/Generator DC 120v 55w 2500rpm
If you have any questions on this product please feel free to contact us.
*Disclaimer: The images are merely illustrative.
Brushed direct current electric motor, with a power of 55 watts, powered at 120 VDC and characterized by a rotation speed of 2,500 revolutions per minute. Motor dimensions (mm): 72x51x34, shaft: Ø 8x34, weight: about 480 grams.

It has a very low resistance to shaft rotation, so much so that it is possible to rotate it effortlessly with the fingers of one hand, obtaining a decent output voltage.

The applications for this engine can be very many, since it can also work as a dynamo; in this case, the simple rotation movement of the motor shaft allows to produce electricity, as well as can generate mechanical movement (rotation of the motor shaft) if powered from the outside.

It will therefore be possible to create a power generator operated by crank or by pedals, as in the bicycle.
Power supply: DC 120V
Output power: 55 watts
Speed (RPM): 2500 rpm
Construction: permanent magnets

Used as a dynamo:
- 1000 RPM 50 VDC
- 2000 RPM 100 VDC
- 3000 RPM 150 VDC

Weight: 493 grams
You might also like