 
Bee-Bot Starter Kit
With the BEE-BOT starter kit, children will be able to explore Treasure Island, stroll along a street full of shops and create their own adventures with transparent rugs.
If you have any questions on this product please feel free to contact us.
*Disclaimer: The images are merely illustrative.
Pack includes:
1 x Rechargeable Bee-Bot.
4 x rugs: treasure island, busy street and two transparent ones.
49 x sequential cards.
10 x white shells
A range of materials guaranteed to keep you busy for hours, planning routes and courses and creating your own mat designs.
With this kit you have material to carry out various and varied educational activities to get more out of Bee-bot and you can even use the covers to create costumes that accompany the lessons.
A pack to begin to be interested in programming, robots and everything in the most fun way to assimilate concepts easily.
Use the clip-on shells to turn Bee-Bot into an entirely different character.
Rechargable Bee-Bot is supplied with a USB lead. Recharge either via your PC or using a USB mains adapter (not supplied).
Plan your own routes! You can help from the set of 49 cards to compose the sequence of movements that Bee-Bot will carry out.
You might also like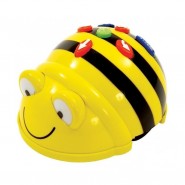 Regular price
€72.36
-10%
Price
€65.12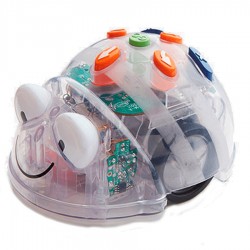 Regular price
€99.19
-15%
Price
€84.31