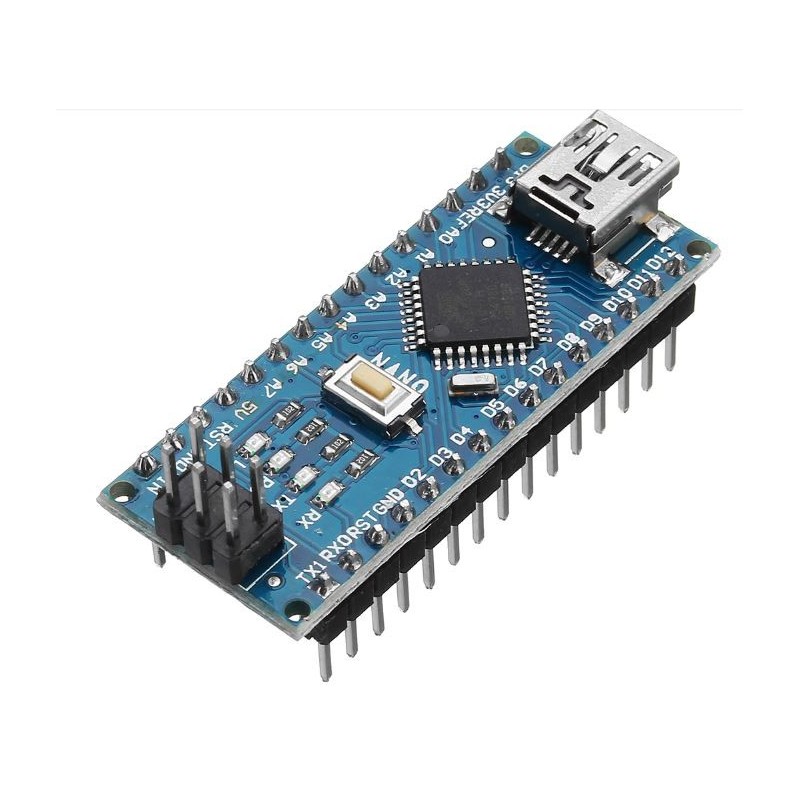  
Arduino Nano V3.0 compatible w/ USB Cable
Who is looking for a compact but well performing Arduino board? Found what you needed! Arduino Nano V3 has specifications similar to an Arduino Uno R3 but with very small dimensions.
If you have any questions on this product please feel free to contact us.
*Disclaimer: The images are merely illustrative.
Especificação:
Microcontrolador Atmel ATmega328
Tensão de operação (nível lógico): 5V
Tensão de entrada (recomendado): 7V ~ 12V
Tensão de entrada (limites): 6V ~ 20 V
Pinos de E/S digitais: 14 (dos quais 6 fornecem saída PWM)
Pinos de entrada analógica: 8
Corrente DC por pino de E/S: 40 mA
Memória Flash: 32KB (ATmega328) (dos quais 2 KB utilizados pelo bootloader)
SRAM: 2KB (ATmega328)
EEPROM: 1KB (ATmega328)
Velocidade do relógio: 16MHz

Incluído no pacote:

1 x Compatível com o Arduino versão melhorada Nano V3.0
1 x mini usb cable
You might also like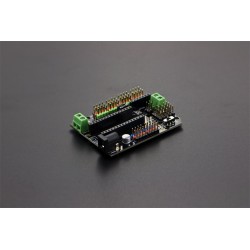 Regular price
€4.80
-€2.00
Price
€2.80