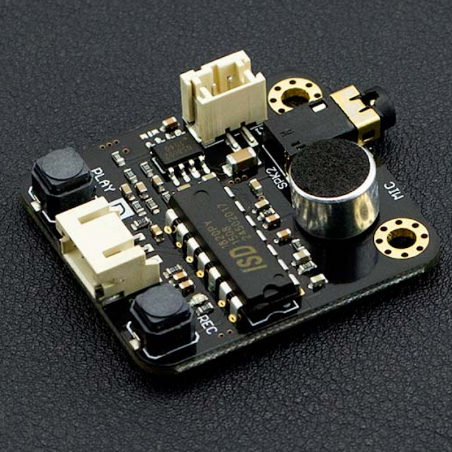  
Gravity: Voice Recorder Module
Easily record your voice by pressing the record button, speaking and then releasing the button when finished. The module is able to playback 10 seconds in total
If you have any questions on this product please feel free to contact us.
*Disclaimer: The images are merely illustrative.
Introduction
This is the latest voice recorder module with integrated record and play functions. Easily record your voice by pressing the record button, speaking and then releasing the button when finished. The module is able to playback 10 seconds in total. Connect an 8Ω 3W speaker or an external active speaker for voice output. The module also has a 3 pin digital interface so you can connect it to an Arduino compatible microcontroller as a playback trigger.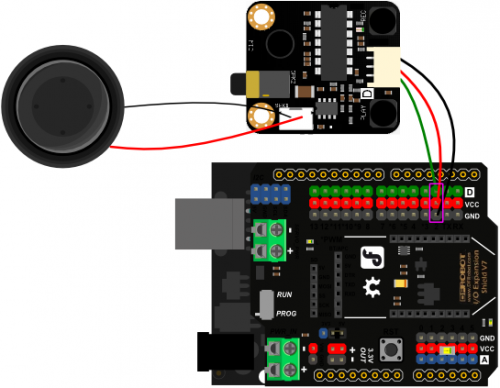 Recommend
JST-2P 3W8Ω Speaker
.  
Specification
Operating voltage: 5V

Recording time: 10 seconds

Sampling frequency: 6.4KHz

Repeatable recording times: 100,000

Dimensions: 37*35 mm/ 1.46*1.38 inches
Documents
Shipping List
Voice Recorder Module x1

Gravity digital cable x1
You might also like