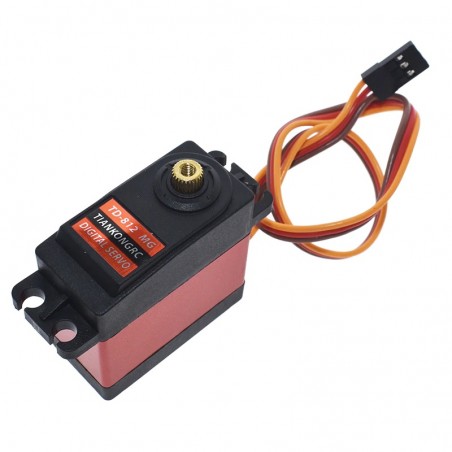  
Metal Servo 180º 25Kg - TD-8125MG
Voltage range: 4.8V ~ 6.6V DC
Dimensions: 40x20x40.5mm (see images for more dimensions)
No-load speed: 0.18 seconds/60 degrees (4.8V); 0.16 sec/60 degrees (6.6V)
Torque: 23.5kg · cm (4.8V); 26.5kg · cm (6.6V)
Rotation range: 180 degrees
Waterproof (splash water)
Material gears: Metal
If you have any questions on this product please feel free to contact us.
*Disclaimer: The images are merely illustrative.
A very powerful servo that is easy to control. It comes with a few pieces of plastic that you can mount on it, to which you can then mount other things.
Specifications:
Voltage range: 4.8V ~ 6.6V DC
Dimensions: 40x20x40.5mm (see images for more dimensions)
No-load speed: 0.18 seconds/60 degrees (4.8V); 0.16 sec/60 degrees (6.6V)
Torque: 23.5kg · cm (4.8V); 26.5kg · cm (6.6V)
Rotation range: 180 degrees
Waterproof (splash water)
Material gears: Metal
Note: This servo can draw relatively high currents, especially with a load (up to approximately 2500mA at 6V at standstill). So choose a suitable power supply for the servo. It is not recommended to use the Arduino as power supply.
Note: If the servo has less than 180 degrees range, the minimum (500us) and maximum pulse width (2500us) must be adjusted in the controller.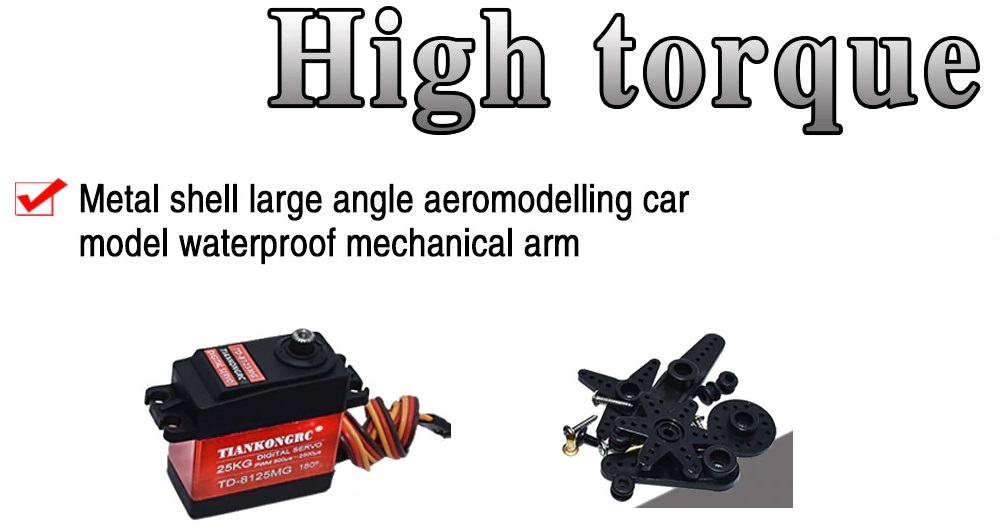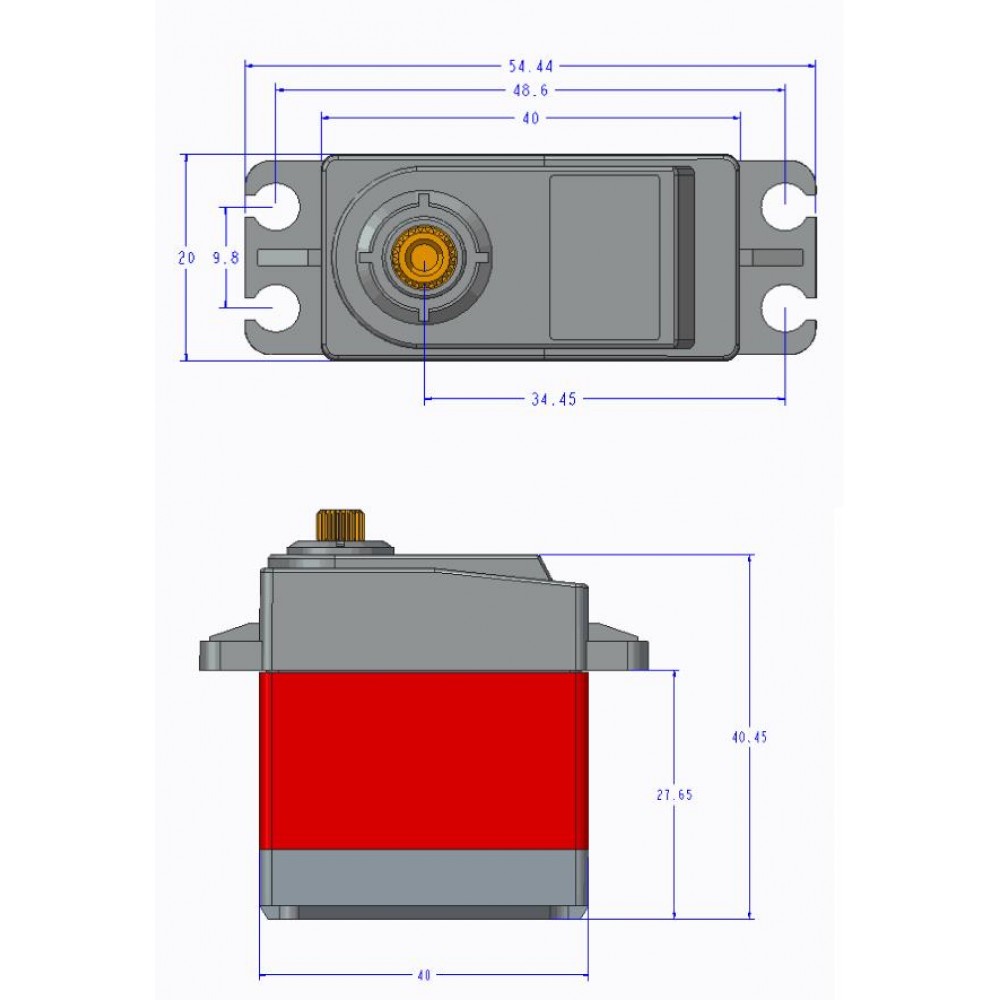 You might also like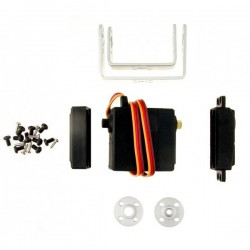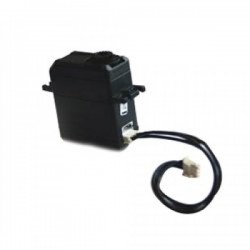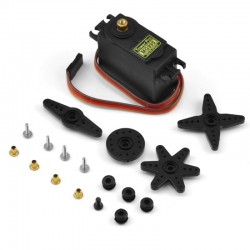 Regular price
€8.86
-€1.00
Price
€7.86