Back

Menu

Arduino + Raspberry + Micro:bit

Comunication + IOT + Smart Home

Power Sources and Renewable Energy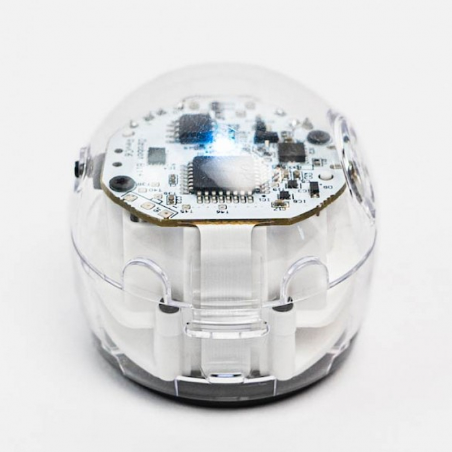  
If you have any questions on this product please feel free to contact us.
*Disclaimer: The images are merely illustrative.
Descrição:
Com este Ozobot bit+ podes programar usando códigos de cores (com os marcadores) ou através do OzoBlocky (programação através de blocos).
Uma forma lúdica e desafiadora de desenvolver conhecimentos de programação, lógica, robótica e pensamento computacional.
Ozobot bit+:
Bateria LiPo recarregavél

3x mais capacidade na bateria do que o Ozobot bit

Novo switch para maximizar a vida da bateria

Possibilidade de fazer carregamento sem fio

Sensor oticos para seguimento de linha e codigo de cores

LEDs melhorados

Compativel com Arduino

Proteção de policarbonato
Este produto contém:
Ozobot bit+

Guia de iniciação

Cinco marcadores coloridos (Vermelho, Azul, Verde, Preto x2)

Cabo de carregamento USB

Caixa de transporte
O que é um Ozobot?
É um pequeno robô educacional que oferece muitas alternativas e é muito manejável. Possui vários sensores de cores na sua parte inferior que o tornam capaz de seguir uma linha de determinada espessura, bem como interpretar ordens através de códigos de cores, que estão incluídos em um guia. Graças a isso, é possível programá-lo para realizar determinados percursos através de uma ou várias linhas nas quais estão incluídos os códigos de cores