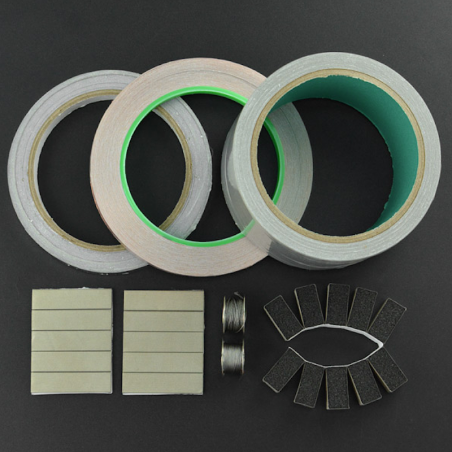  
Conductive Material Pack
Start your creative DIY project with this high-quality wire pack! The pack contains several kinds of conductive materials that basically meet your common needs of wiring
If you have any questions on this product please feel free to contact us.
*Disclaimer: The images are merely illustrative.
Introduction
Start your creative DIY project with this high-quality wire pack! The pack contains several kinds of conductive materials that basically meet your common needs of wiring. It includes conductive cloth tape with excellent flexibility, double-conductor copper foil tape, temperature-resistant aluminum foil tape, conductive foam and sponge with strong shielding properties, and additional 9Ω, 50-60Ω stainless steel conductive sewing thread.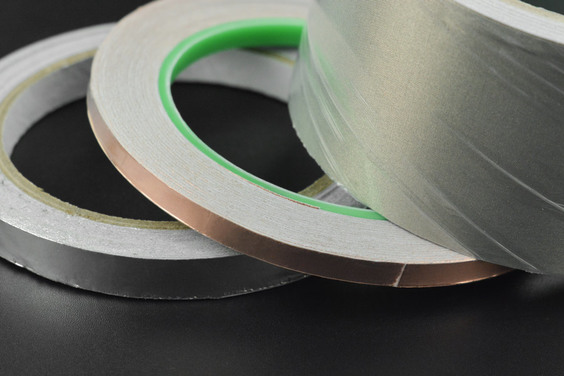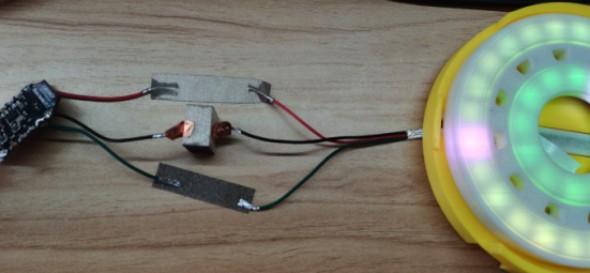 Specification
Conductive cloth fabric tape
Size: width 5cm*10M

Conductive aluminum foil tape
Size: width 1cm*20M

Conductive copper foil tape
Size: width 6mm*length 20M

Conductive sponge
Size: width 1cm*length 4cm

Conductive foam
Size: width 1cm*length 1.5cm*height 2cm

Conductive sewing thread (9Ω)
Size: diameter 0.45mm* length 7m

Conductive sewing thread (50-60Ω)
Size: diameter 0.2mm* length 35m
Shipping List
Conductive cloth fabric tape (10m) x1

Conductive sponge x10

Conductive foam x10

Conductive sewing thread (9Ω) x1

Conductive sewing thread (50-60Ω) x1

Conductive aluminum foil tape (20m ) x1

Conductive copper foil tape (20m) x1
You might also like