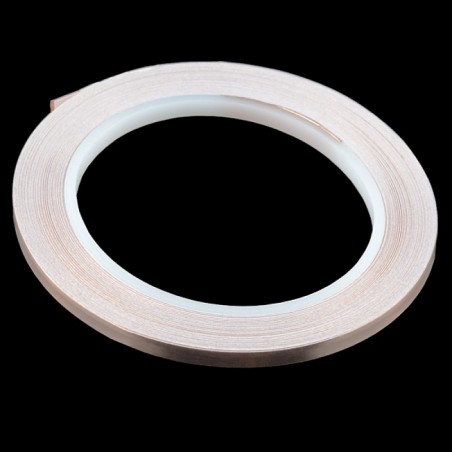  
If you have any questions on this product please feel free to contact us.
*Disclaimer: The images are merely illustrative.
DESCRIPTION
Copper tape has countless applications in electronics from creating low-profile traces for electrical components to RF-shielding and antenna-making. Copper tape is even used to join things together using solder, like the stained glass on Tiffany lamps.
This copper tape is adhesive-backed, 10mm wide and comes in rolls of 20 meters.
Thickness: 0.05mm