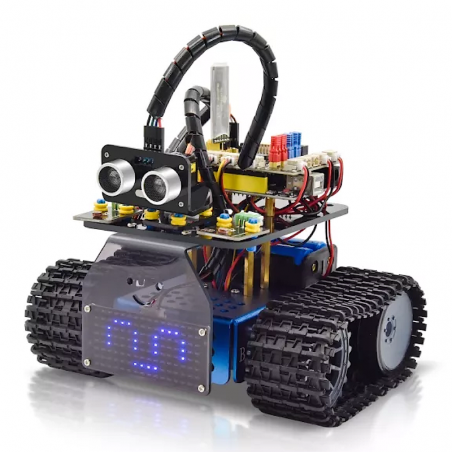  
DIY Mini Tank V3.0 Smart Robot Car Kit for Arduino - Keyestudio KS0526
If you want to know more about this product, please check the Wiki Page.
If you have any questions on this product please feel free to contact us.
*Disclaimer: The images are merely illustrative.
Desciption
In the course of assembly process, you can see its multiple functions like light following, line tracking, IR and BT remote control, speed adjustment and so on. Additionally, there are some small parts that can help you assemble the robot car.

There are basic sensors and modules, such as a flame sensor, a BT sensor, an obstacle avoidance sensor, an line tracking sensor and an ultrasonic sensor are included.

The two tutorials for C language and Arduino are also suitable for the enthusiasts at different ages.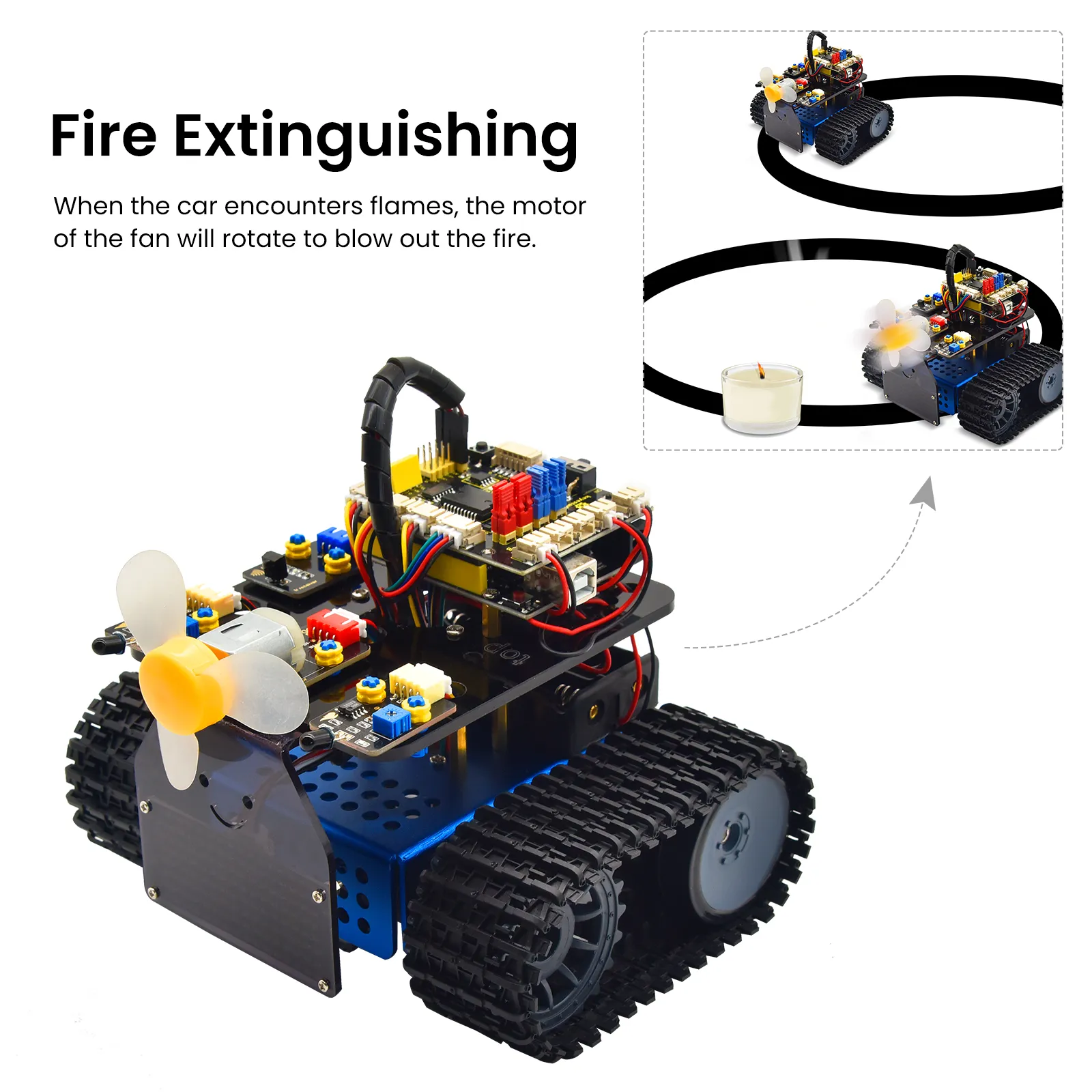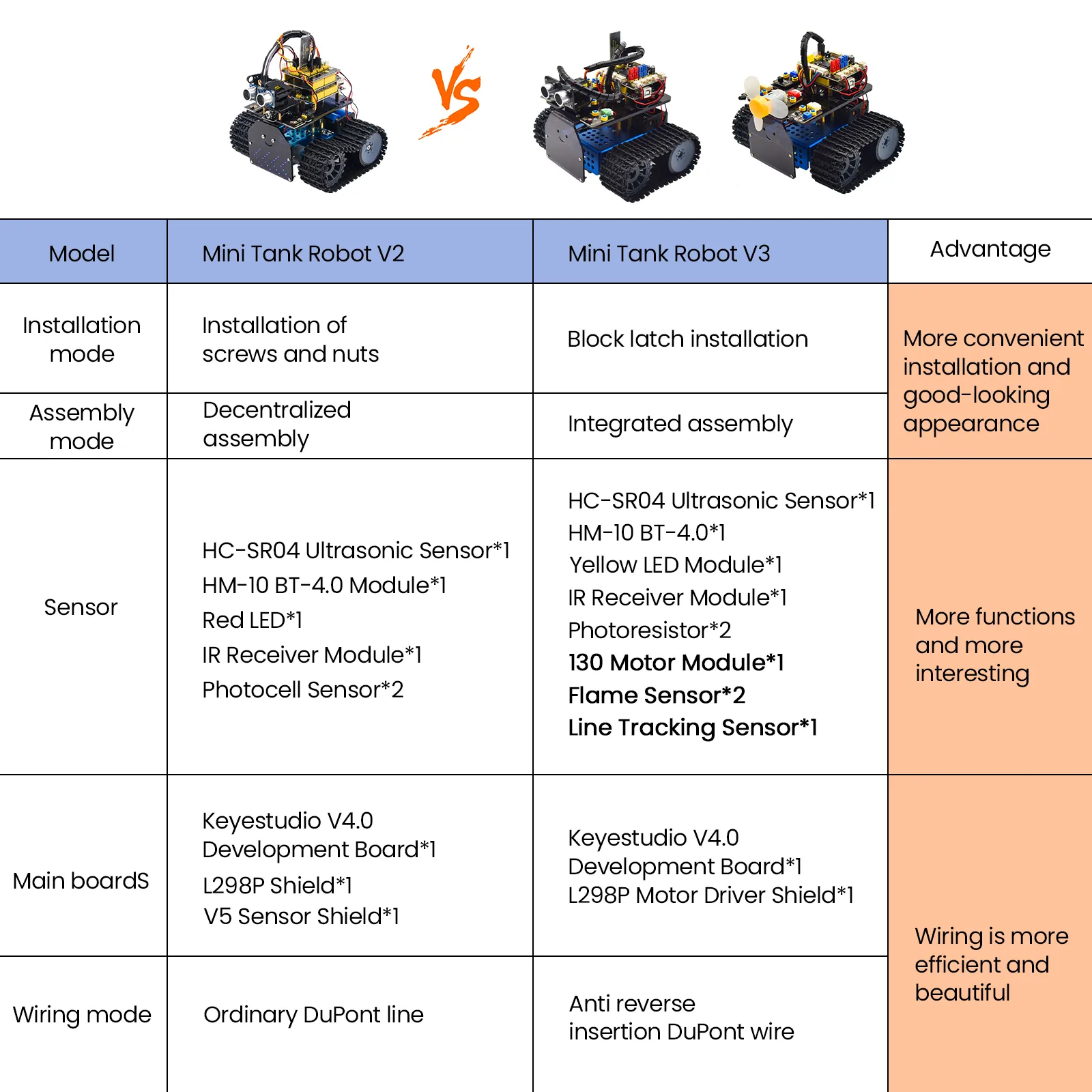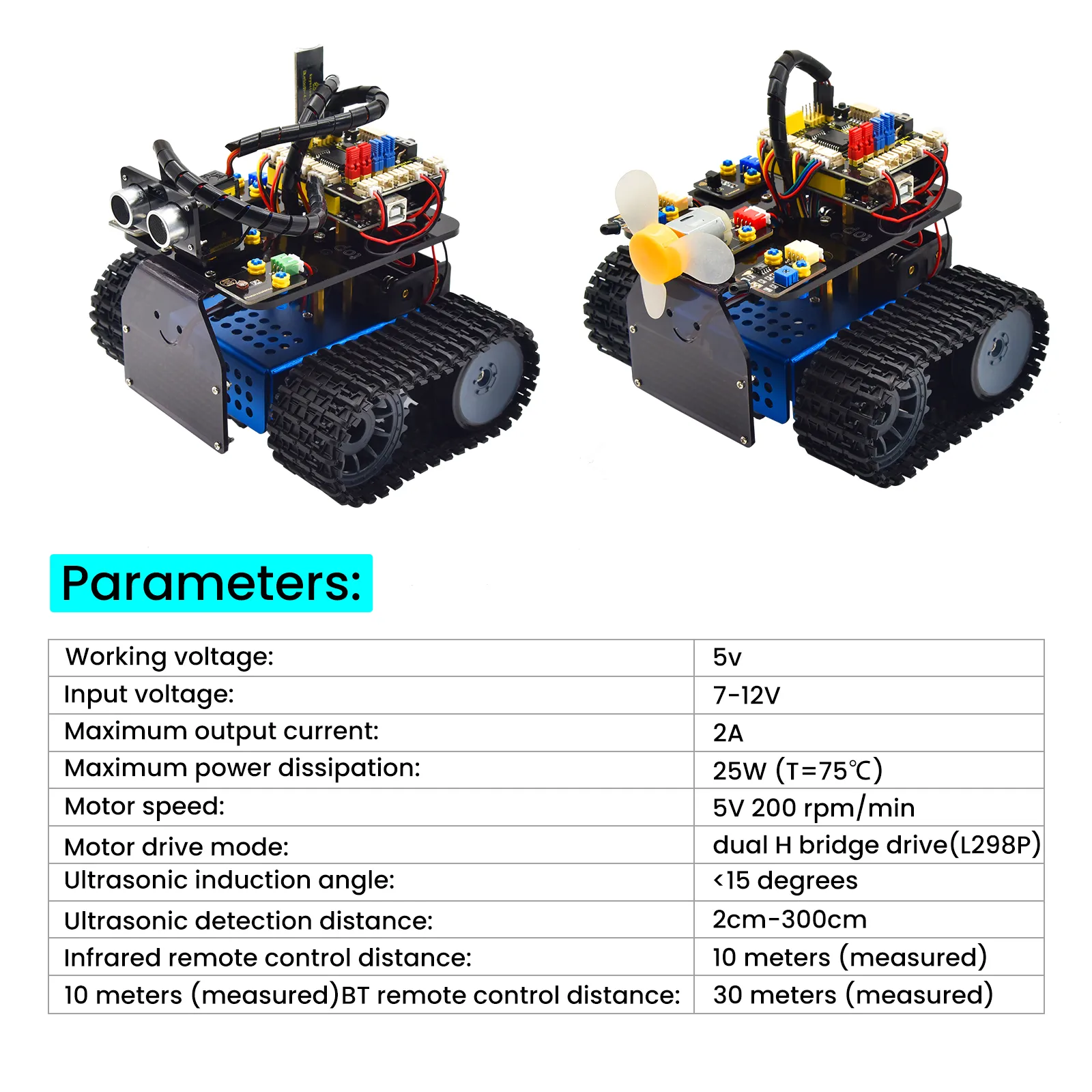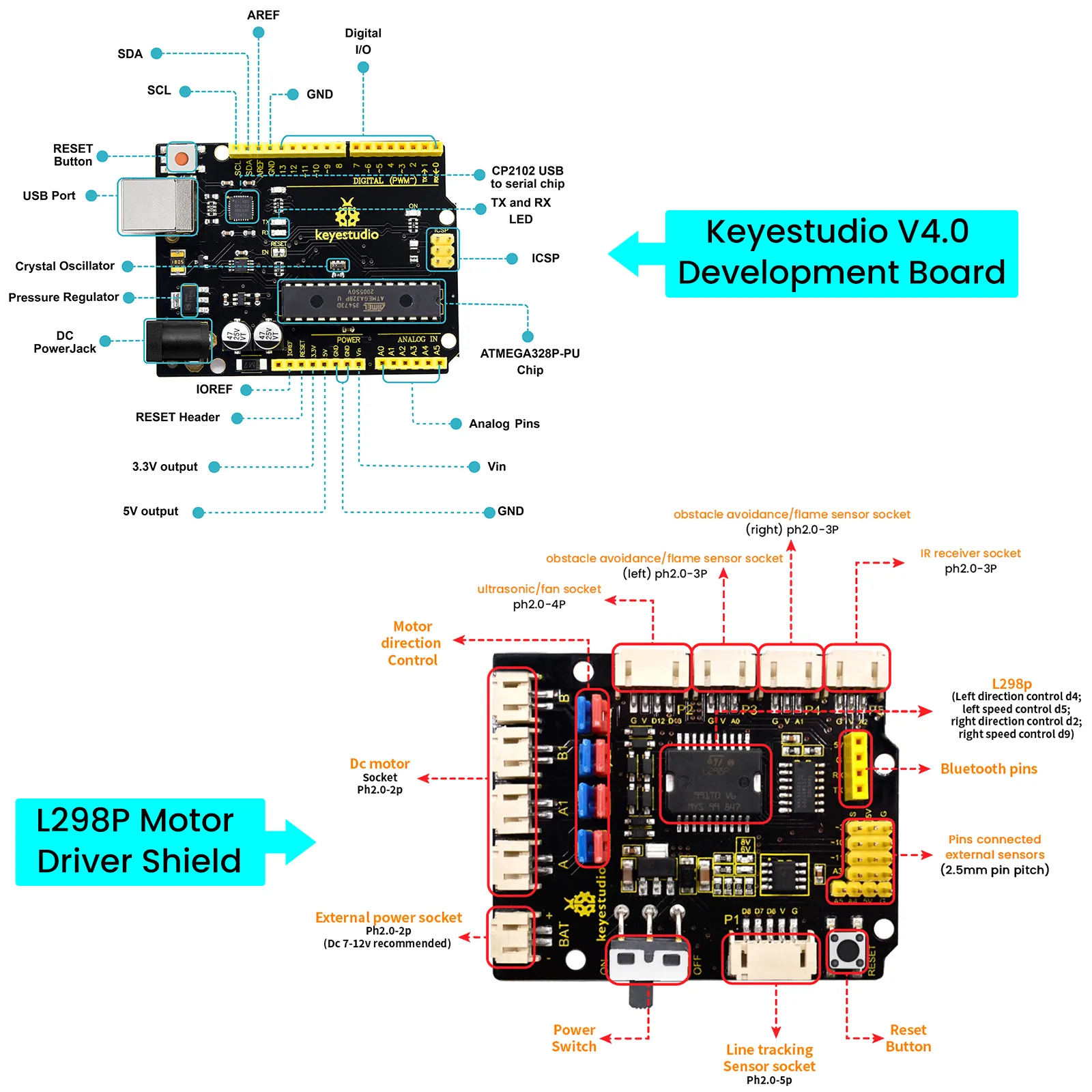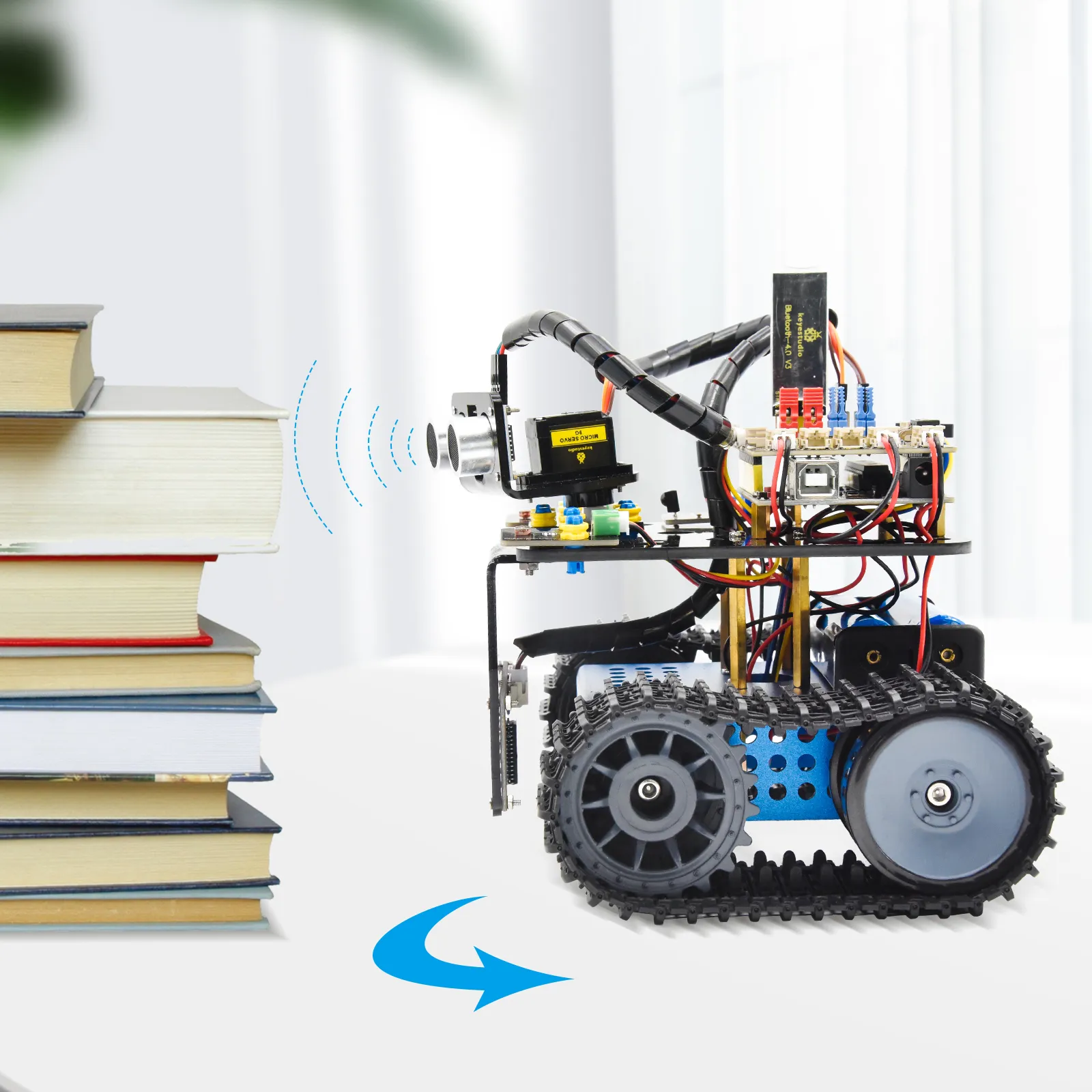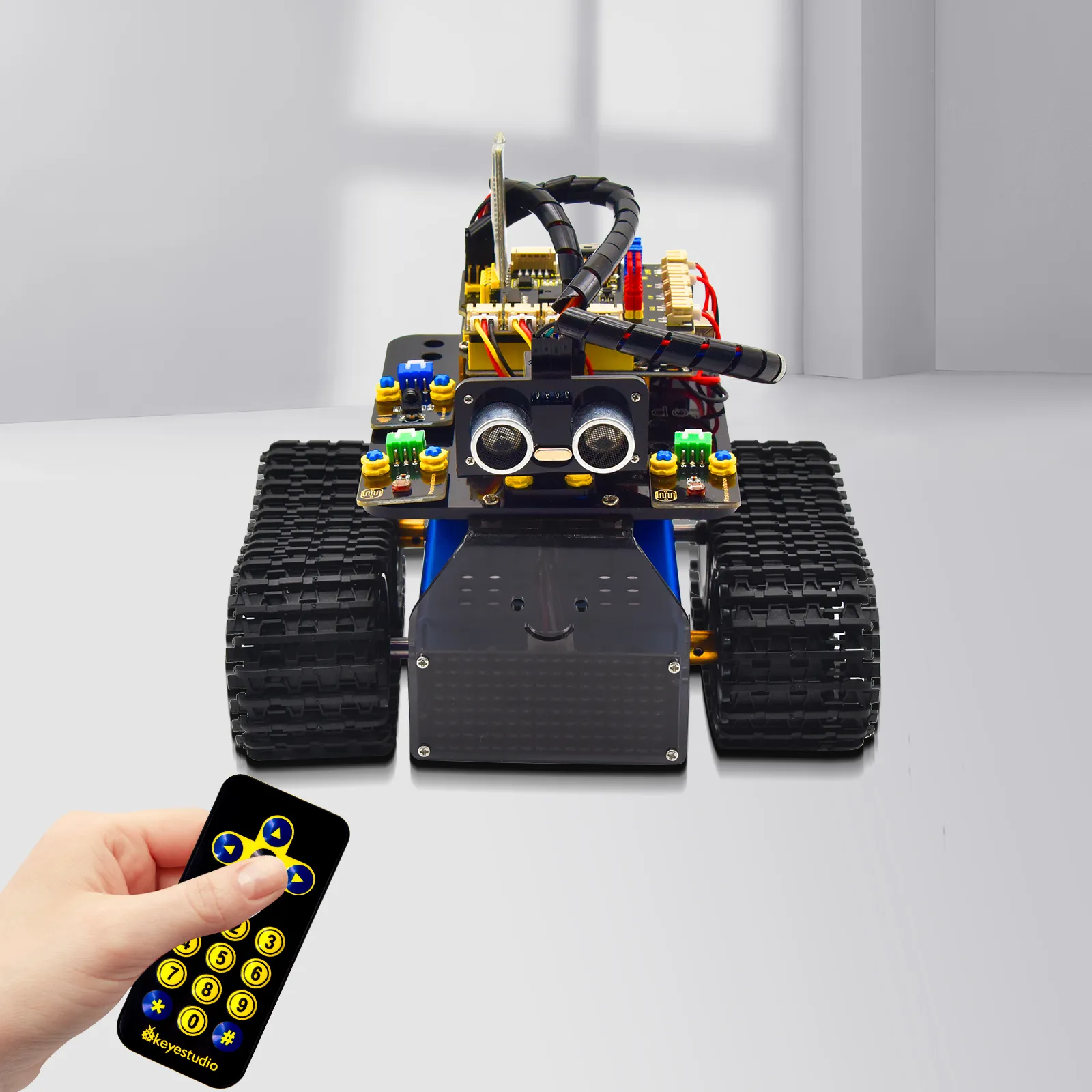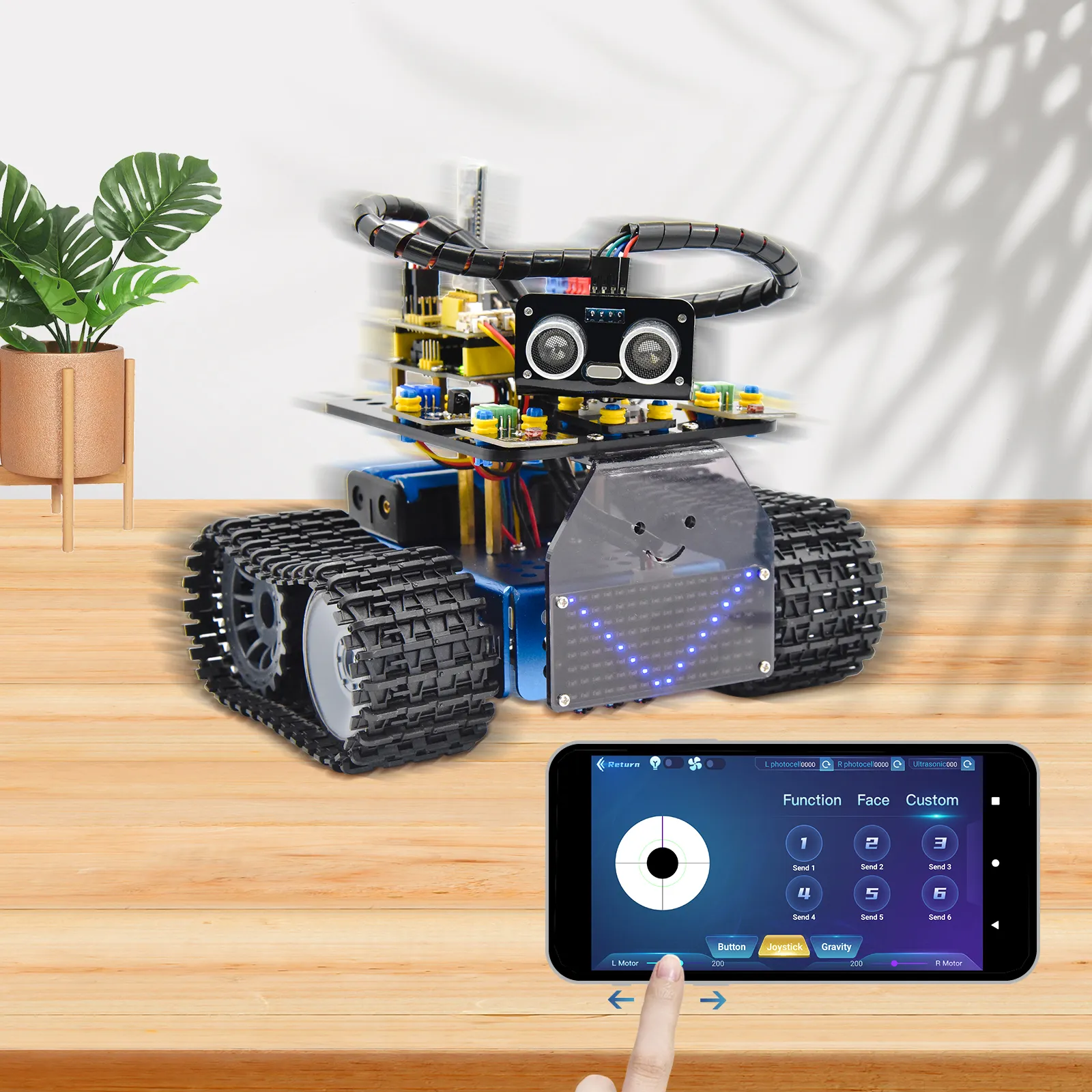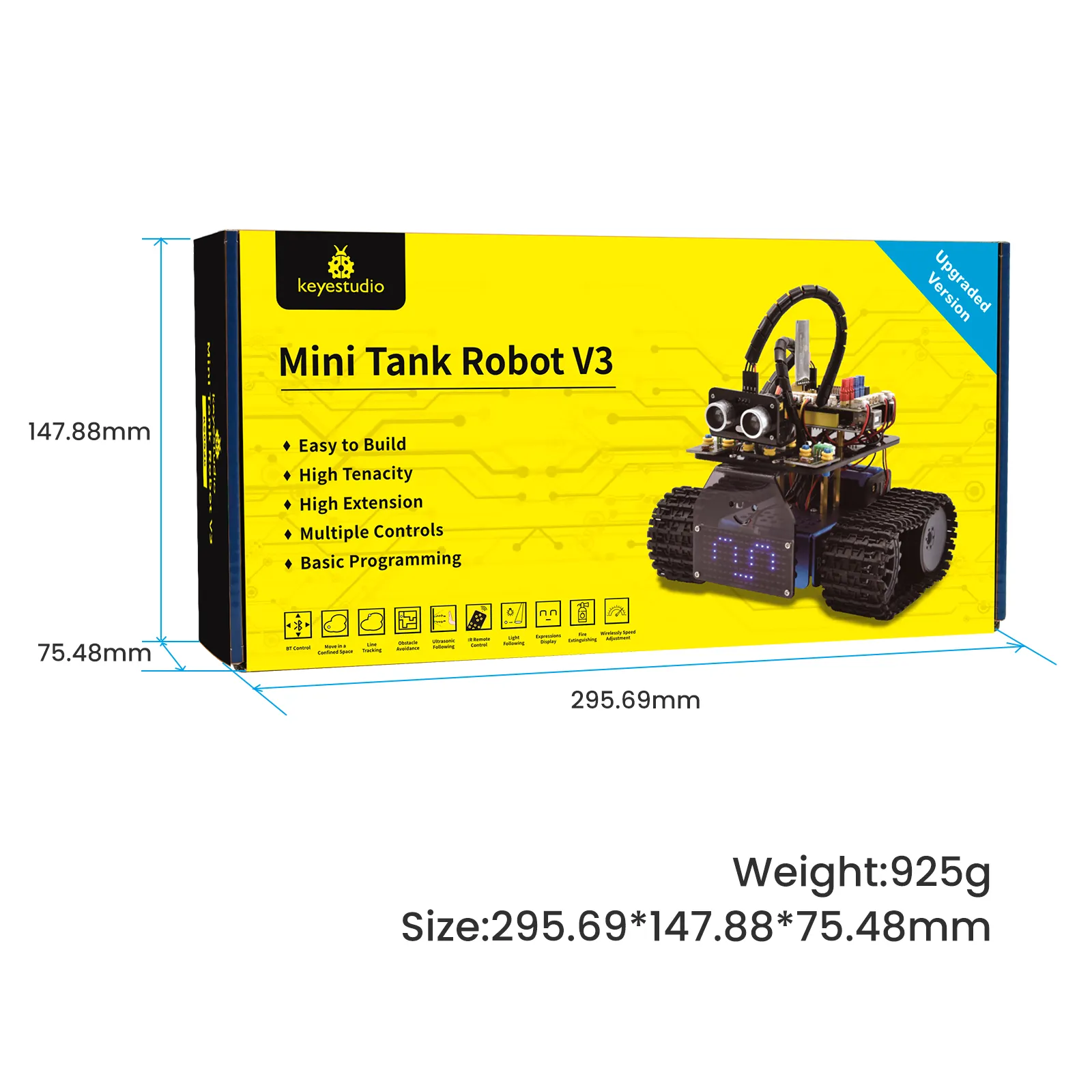 Features
Multiple functions:Confinement, line tracking, fire extinguishing, light following, IR and BT remote control, speed control and so on.

Easy to build: assemble the robot with tiny parts.

High tenacity: Aluminum alloy brackets, metal motors, high quality wheels.

High extension: connect many sensors and modules through motor driver shield and sensor shield.

Multiple controls: IR remote control, App control(iOS and Android system).

Basic programming:C language code of Arduino IDE.

Parameters
Working voltage: 5v

Input voltage: 7-12V

Maximum output current: 2A

Maximum power dissipation: 25W (T=75℃)

Motor speed: 5V 200 rpm/min

Motor drive mode: dual H bridge drive(L298P)

Ultrasonic induction angle: <15 degrees

Ultrasonic detection distance: 2cm-300cm

Infrared remote control distance: 10 meters (measured)

BT remote control distance: 30 meters (measured)
Documents
You might also like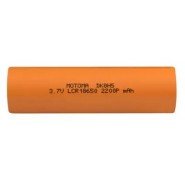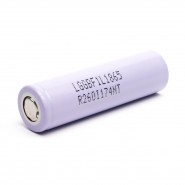 Regular price
€6.42
-€0.41
Price
€6.02