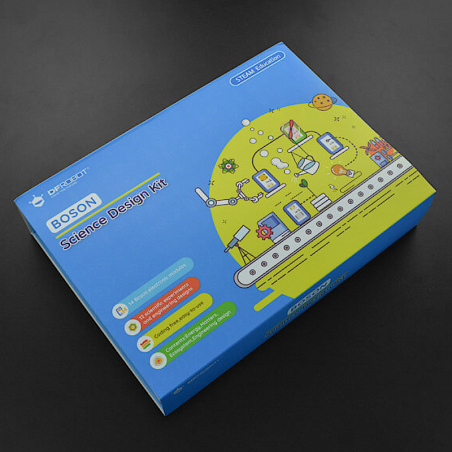  
BOSON Science Design Kit (with 12 tutorials)
The BOSON Start Design Kit contains 12 tutorials that will help children understand more about physics, science and engineering.
Note: Batteries not included.
If you have any questions on this product please feel free to contact us.
*Disclaimer: The images are merely illustrative.
Introduction
Boson Science Design Kit, aimed at 8~10 years old kids, combines physical science and engineering design knowledge in one kit. The carefully designed 7 scientific experiments and 5 engineering projects would let students learn scientific principles in practice by applying BOSON modules into actual applications.
During the engineering project design, students will be asked to use BOSON light, sound, and motion modules to make creative projects like "fridge door-closing reminders", "solar oven" and so on. In scientific experiments, they will get to know some physical sciences, for instance, use BOSON temperature sensor to explore "how to make your living room comfortable?" so as to understand the principle of energy transfer.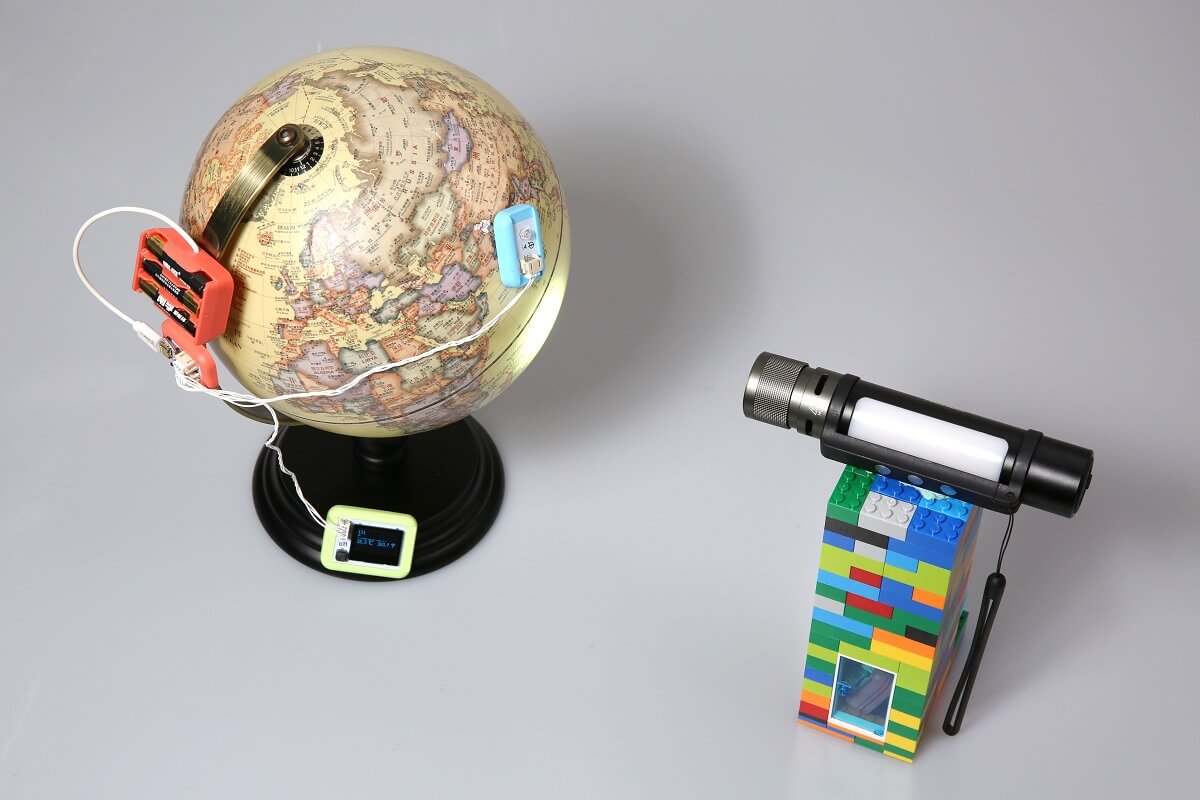 EP05 Why Is It Summer After Spring, not Winter?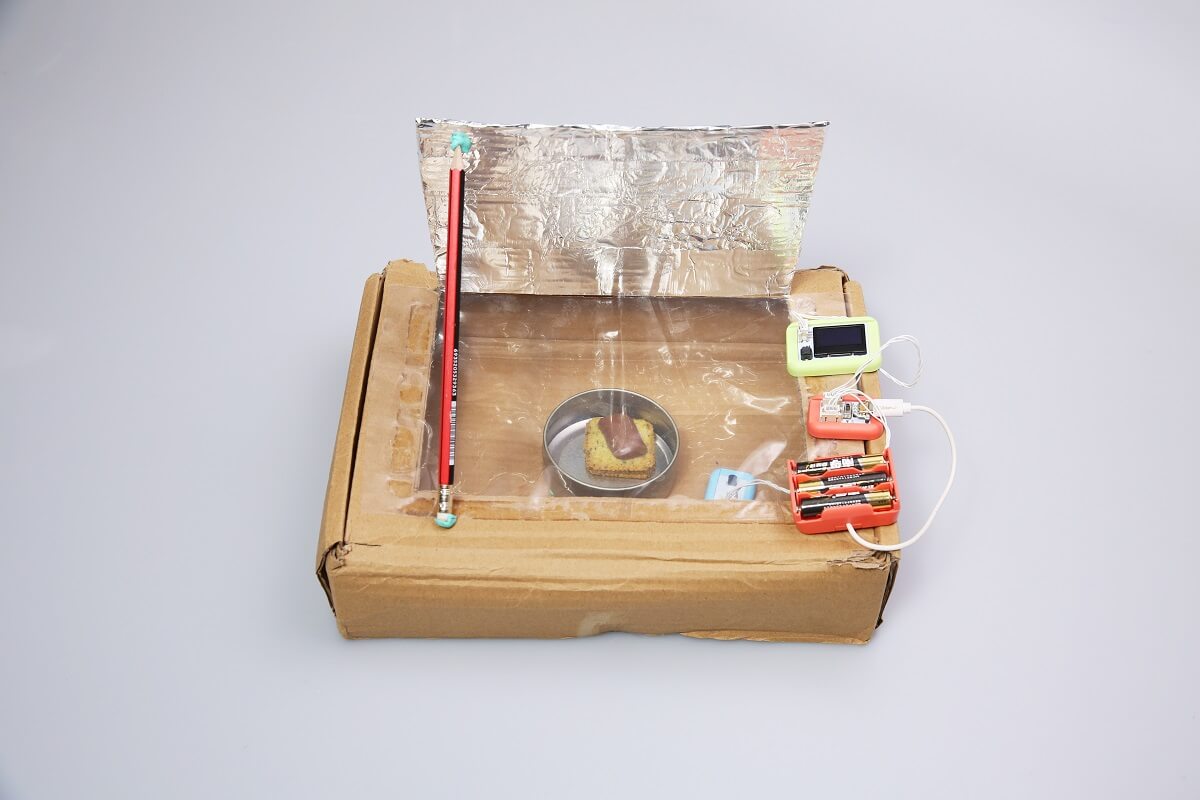 EP 08 Solar Oven
Refer to NGSS curriculum standard, the course catalog and field distribution are shown below:
Specification
Package dimension: 60 x 220 x 300 (mm)

Weight:990g
Documents
Shipping List
Yellow Push Button x1

Soil Moisture Sensor x1

Light Sensor x1

Temperature Sensor x1

Fan Module x1

Ultra-Bright LED x1

Buzzer Module x1

Display Module x1

Logic Module - NOT x1

Logic Module - AND x1

Logic Module - OR x1

Threshold Module x1

Mainboard-1IO x1

3xAAA Battery Holder x1

Cable 5cm x5

Cable10cm x10

Cable 20cm x5

Velcro Pack x1

Screws Pack x1

Boson Micro USB Cable x1
You might also like