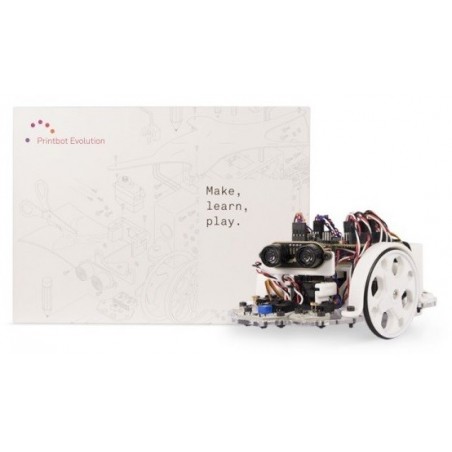  
Kit PrintBot Evolution
The PrintBot Evolution Kit includes all chassis parts designed by bq and the electrical components required to assemble a PrintBot Evolution. It features line following and light following capabilities and is now able to steer clear of any obstacles in its way.
Kids can assemble it, take it apart, and even print new or additional parts if they have a 3D printer. Additionally, thanks to our tutorials, videos and practical examples, creating their first printbot will be a piece of cake.
Give the PrintBot Evolution the look you want. Dress it up like an elephant or a dragon, or design a new skin.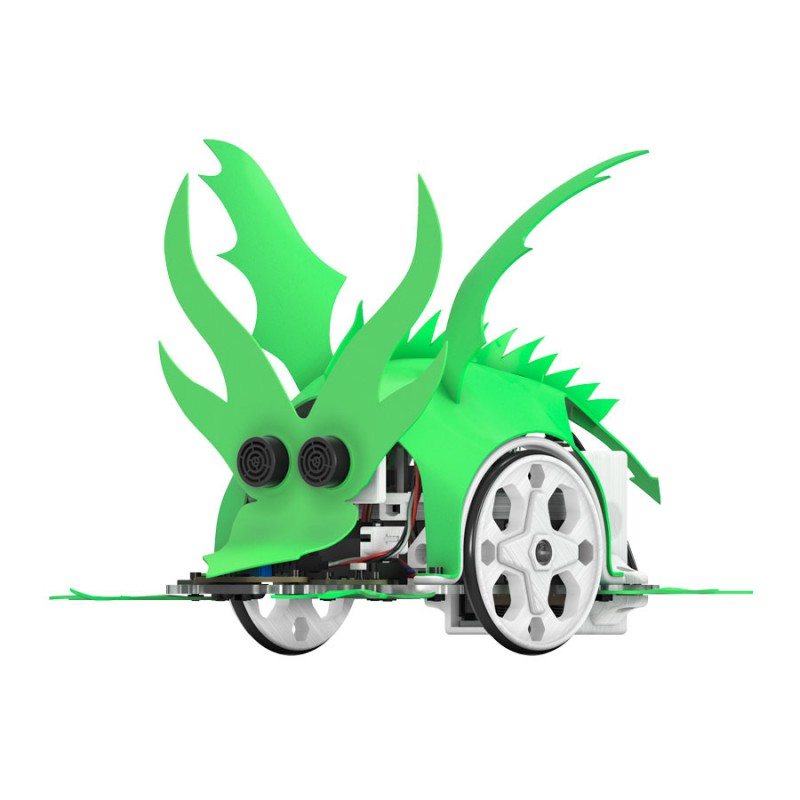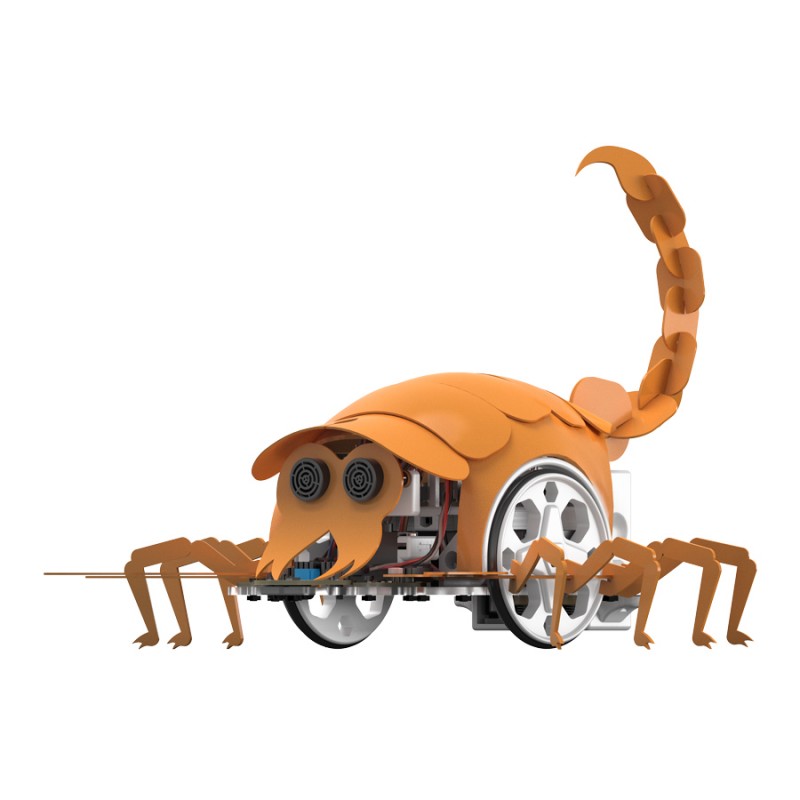 Batteries and skins not included.
Warning! Use under adult supervision. Not recommended for children under 36 months. Contains small parts.
Specifications Kit PrintBot Evolution
Electronic components:
Battery pack,
BQ ZUM Core controller board,
2 continuous rotation servos,
Mini servo,
2 ZUMbloq light sensors,
ZUMbloq buzzer,
ZUMbloq infrared 2 x line follower,
Ultrasound sensor,
USB cable.
Dimensions and weight:
Weight (Kg): 0.7030
Dimensions: 269 x 195 x 73 mm
Description:
Characteristics 3D-printed chassis pieces,
Easy to assemble,
Colour: white
Box contents
Printed pieces:
Body (central piece to house both continuous rotation motors, the buzzer and ZUM board),
Battery pack (piece to support a pack of 8 AAA batteries),
2 wheels,
2 hub caps,
Mini servo support (piece to hold the mini servo to the ultrasound),
Ultrasound support, 2 mud flaps.
Rest of components:
Methacrylate base,
26 M3 x 8 screws,
6 M3 x 12 screws,
2 M3 x 25 screws,
34 M3 nuts,
2 sealing rings (4 mm thickness and 56 mm internal diameter),
4 15mm hexagonal separators with M3 on one of the ends,
Allen key.