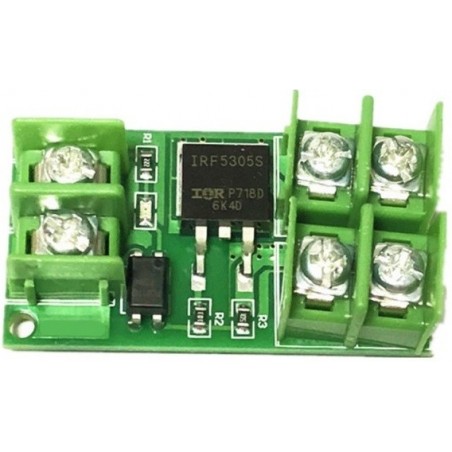  
MOSFET Module IRF5305 5~36Vdc 20A 3~24Vdc input
If you have any questions on this product please feel free to contact us.
*Disclaimer: The images are merely illustrative.
Product description:
FET module, the input and output are completely isolated.
Signal trigger terminal: digital high and low level. Can be connected to the microcontroller IO port, PLC interface, DC power supply, etc.
Input signal voltage: 3V~24Vdc; current: about 5mA.
The output can control high-power equipment, motors, bulbs, LED strips, DC motors, micro pumps, solenoid valves, etc.
Output controlled voltage: 5V~36Vdc. Current: less than 5A, more than 5A need to add heat sink, the maximum can not exceed 20A.
Using the original F5305S power FET, you can input PWM, control motor speed, brightness of the lamp, etc.
You might also like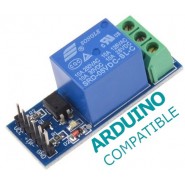 Regular price
€2.80
-€1.00
Price
€1.80