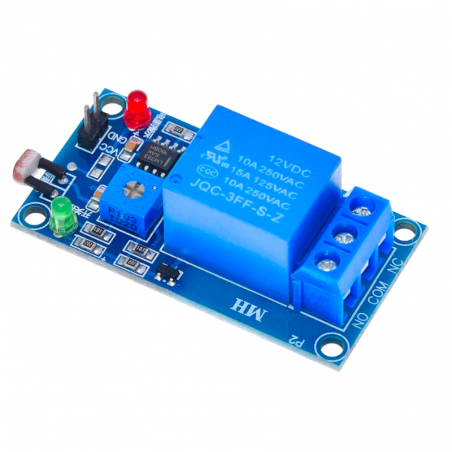  
Relay LDR Sensor
LDR sensor with relay output.
With a potenciometer defines the luminosity intensity and above this value the relay is triggered.
If you have any questions on this product please feel free to contact us.
*Disclaimer: The images are merely illustrative.
Module Relay 5V Light sensor LDR photoresistor description
This module is a three way switch ( COM, NO and NC ) that uses the intensity of the ambient light to control directly the load at the output.
Its adjustment potentiometer allows changing the sensitivity and setting the start threshold of the relay. The relay is energized when it is darker than the threshold.
The optical isolation relay effectively protects the chip and ensures better performance.
This module is used for light detection, brightness detection , lamp control and automatic equipment.
Characteristic:
- Channels: 1
- Supply voltage: 5VDC
- Output load capacity: 250V 10A AC / 30V 10A DC
- Relay activation current: & gt; 100mA
- Isolation: Yes
- Indicator LED: Green and Red
- PCB Size: 5x2.6 cm / 1.96x1.02 "
The module has two input terminals VCC, GND . For the system to work properly, connect a 5V power supply to the VCC and GND pin. The built-in potentiometer allows you to configure the level of switching the relay depending on the light intensity. The relay contacts are marked on the back of the board.
You might also like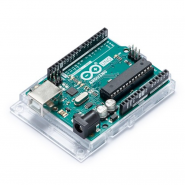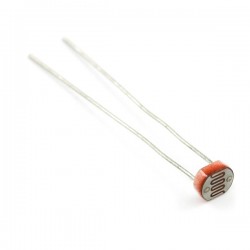 Regular price
€3.98
-€2.00
Price
€1.98