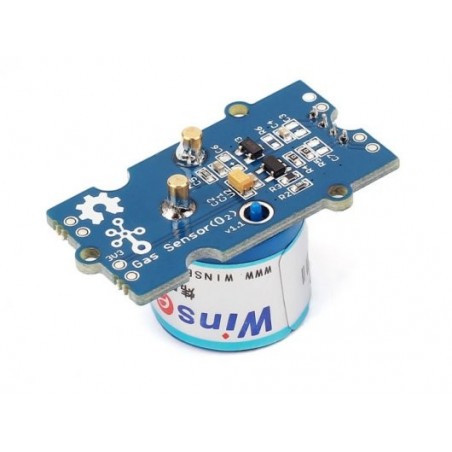  
If you have any questions on this product please feel free to contact us.
*Disclaimer: The images are merely illustrative.
Grove-Gas Sensor (O₂) is a kind of sensor to test the oxygen concentration in air, which is based on the principle of the electrochemical cell to the original work. You can know clearly the current oxygen concentration when you output voltage values proportional to the concentration of oxygen and refer to the oxygen concentration linear characteristic graph. It's very suitable for detecting oxygen concentration in the environment protection.
Features
High-precision
High sensitivity
Wide linearity range
Strong anti-interference ability
Extraordinary reliability
Documents
Please visit our 
wiki
 page for more info about this product. It will be appreciated if you can help us improve the documents, add more demo code or tutorials. For technical support, please post your questions to our
forum
.
More information about gas sensor, please refer to 
this manual
.
You might also like