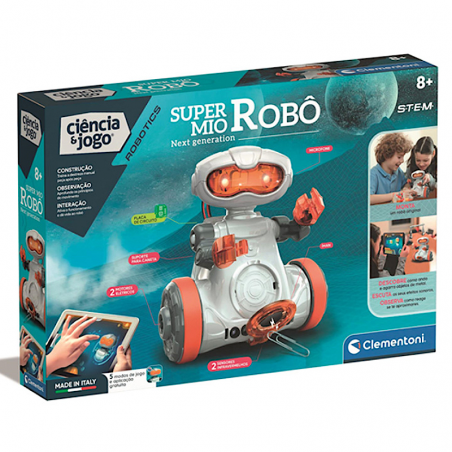  
Super Mio Robot (Clementoni)
If you have any questions on this product please feel free to contact us.
*Disclaimer: The images are merely illustrative.
Descrição
Super Mio o Robô da Clementoni – Um robô único e original para ser construído com muitos modos de jogo divertidos! Graças aos dois sensores infravermelhos, o novo Super Mio Robô consegue evitar obstáculos e seguir a tua mão como um verdadeiro cão de caça.
Podes usar o microfone para controlar o robô batendo as palmas ou os botões existentes na placa de circuitos que podem ser utilizados para programar uma rota. A aplicação gratuita possui dois modos de jogo: coding, para aprenderes os princípios da programação por blocos; e em real time, para controlares movimentos, sons e efeitos de luz.
Por fim, com o suporte de caneta e o íman, podes fazer o robô desenhar ou programá-lo para procurar pequenas moedas e clipes de metal, respetivamente.
Nota: Recomendado para crianças com idade superior a 8 anos.
You might also like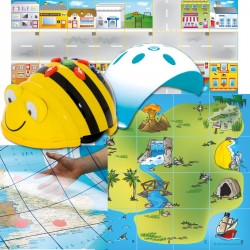 Regular price
€203.25
-5%
Price
€193.09