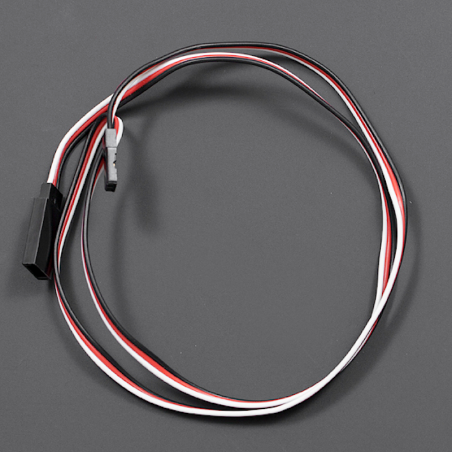  
Servo Extension Cable 600mm
Male connector on one end goes to controller, female connector mates with servo. Fits all Hitec, Futaba, JR, Multiplex, and Airtronics Z servos
If you have any questions on this product please feel free to contact us.
*Disclaimer: The images are merely illustrative.
Introduction
This is a 600mm (23.62") servo extension cable. This comes in very handy when your servo is further away from the controller than the wire on the servo allows. Male connector on one end goes to controller, female connector mates with servo. Fits all Hitec, Futaba, JR, Multiplex, and Airtronics Z servos. Wire can also be used as a simple 0.1" jumper cable.
Specification
Length: 600mm (23.62")

Red: VCC

Black: GND

White: Signal
Shipping List
Servo extension cable 600mm (23.62")   x1
You might also like