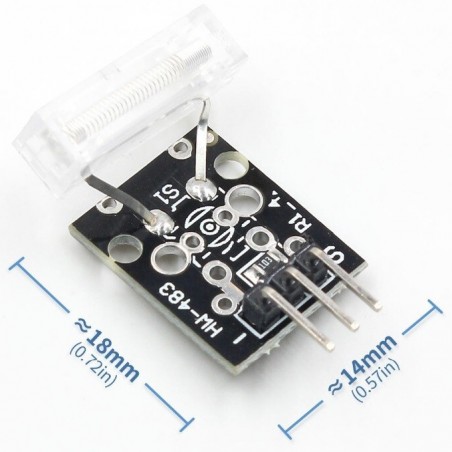  
Percussion Sensor Module - 3pin
Knock sensor module and a digital 13 interface, built-in LED build a simple circuit to produce percussion flasher. Interface comes with digital LED, will knock sensor connected digital 3 interface, when percussion sensor senses measure to percussive signals, LED flashing light.
If you have any questions on this product please feel free to contact us.
*Disclaimer: The images are merely illustrative.
Description:
Knock sensor module and a digital 13 interface, built-in LED build a simple circuit to produce percussion flasher. Interface comes with digital LED, will knock sensor connected digital 3 interface, when percussion sensor senses measure to percussive signals, LED flashing light.

Specification:
The Highest Voltage: 5V
Module Output Form: ON/OFF
Output Model Category: Digital Sensor
Sensor Category: Vibration and Shock Sensors
Working Principle: Vibration Sensor
Total Size: 27mm x 15mm x 9mm
 
You might also like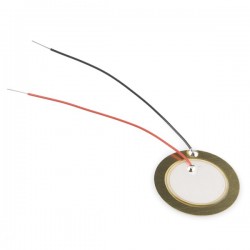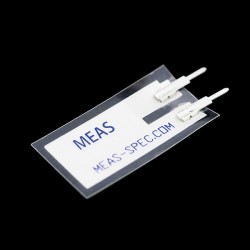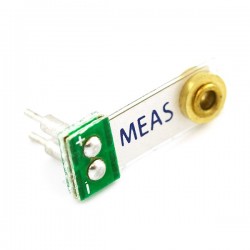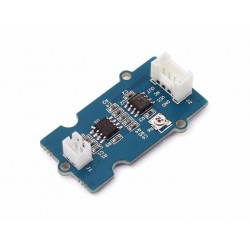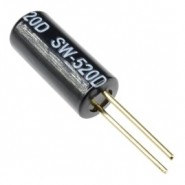 Regular price
€0.73
-€0.41
Price
€0.33