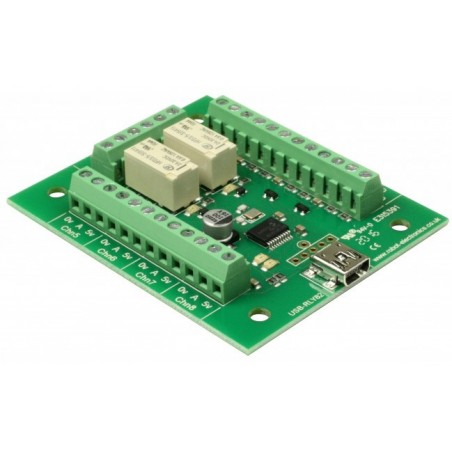  
USB-RLY82 - 2 channel USB relay
Powered and Controlled from the USB bus.
The relays used on this board are premium ultra low power 50mW coil types. 
If you have any questions on this product please feel free to contact us.
*Disclaimer: The images are merely illustrative.
Relays - 2
Analogue/digital inputs - 8
Power - Powered from standard USB bus 
Control interface - USB 
Relay current - Up to 1Amp @30vdc or 60vac. 500mA@110vac. 250mA@250vac 
Connections - Screw Terminals for N/O N/C and Common contacts.
Examples:
Linux
Linux with Mono and Xbuild (C#) - Full demo program to switch relays and read/configure inputs
Mac
Xcode - Full demo program to switch relays and read/configure inputs

Microsoft Windows
Visual C# Express - Full demo program to switch relays and read/configure inputs
Visual Basic Express - Full demo program to switch relays and read/configure inputs
You might also like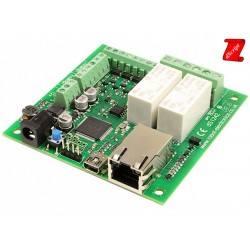 Regular price
€45.45
-€6.00
Price
€39.45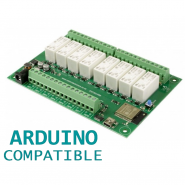 Regular price
€54.88
-€2.93
Price
€51.95