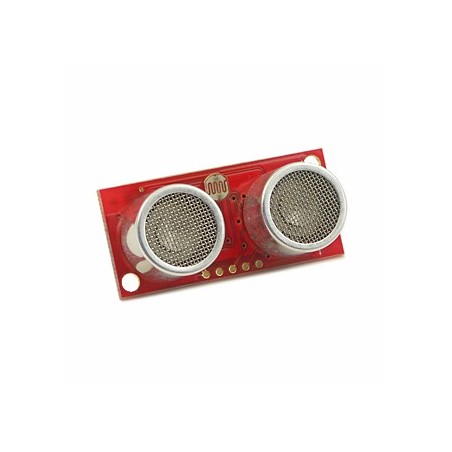  
SRF08
The SRF08 has I2C interface and a range of 3cm to 6m. This range finder incorporates an LDR for light measuring.
Specifications:
Current - 15mA Typ. 3mA Standby
Frequency - 40KHz
Range - 3cm - 6m
Max Analogue Gain - Variable 94 to 1025 in 32 steps
Connection - Standard I2C Bus
Light Sensor - Front Facing light sensor
Timing - Fully timed echo, freeing host controller of task
Echo - Multiple echo - keeps looking after first echo
Units - Range reported in uS, cm or inches
Small Size - 43mm x 20mm x 17mm height
More information in the product support page.
* Note: Product may not be exactly as shown in image. Contact us for more information.