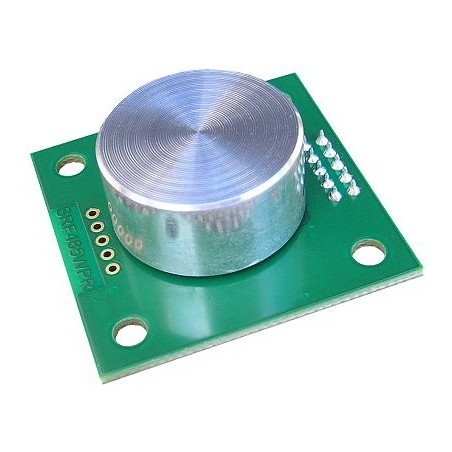  
SRF485WPR
RS485 Sonar with weatherproof transducer & temperature compensation.
Designed for use in car parks, the SRF485 is suitable for use whenever a large number of sonar's are required.
Specifications:
Voltage - 8v to 14v, 12v nominal.
Current - 10mA
Frequency - 40KHz
Range - 60cm to 500cm
Connection - Standard RS485 Bus
Up to 127 SRF485WPR's connected to your controller.
Units - Range reported in uS, cm or inches.
Temperature Compensation -30 to +50 centigrade
Size - 40.5mm x 40.5mm
More information in the product support page.
* Note: Product may not be exactly as shown in image. Contact us for more information.