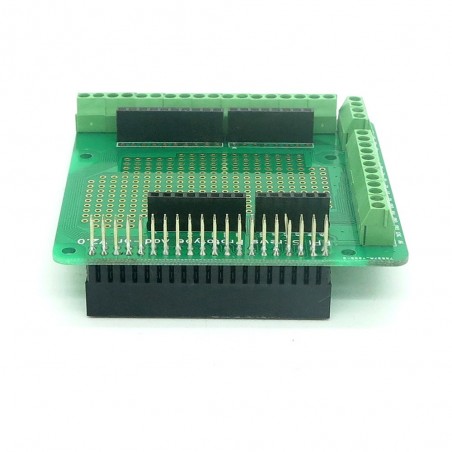  
Raspberry Pi 20pin Connector Screw Prototype Board Add-on V2.0
Product Description
Overview
Raspberry PI Screws Prototype Add-on V2.0 extends all pins of Raspberry Pi 2 Model B 2*20 pin connector out to 3.5mm pitch screw terminals.
It also has a lot of utilities provided by Arduino Protoshield, including a large prototyping space of both connected and unconnected 0.1-inch spaced through-holes.
Note: V1.0 is customized for Raspberry Pi.
Documents
Please visit our wiki page for more info about this product. It will be appreciated if you can help us improve the documents by correcting the errors, adding more demo codes or tutorials.
Technical support
For technical support, please open a ticket on Itead Support System.
Additional Information
You might also like