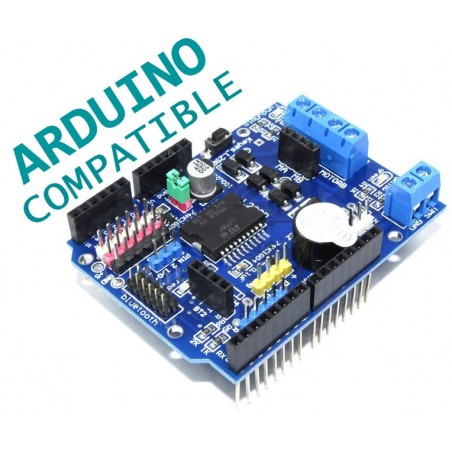  
Motor Shield L298P with buzzer
Arduino Motor Shield is based on L298 motor driver integrated circuit, a full- bridge motor driver. It can drive two seperate 2A DC motors or 1 2A step motor. Motor's velocity and directions can be controlled seperately. Also there are 6 connectors connected to Arduino analog pins for fast prototyping. Signals can be given with buzzer on card when it is wanted.
If you have any questions on this product please feel free to contact us.
*Disclaimer: The images are merely illustrative.
Features
On board buzzer (D4)
Convenient motor interface
Bluetooth module interface connector ready (HC-05 / HC-06)
Indicator for motor direction
D2, D3, D5, D6, D7, D9, D free to use for others device
A0 - A5 free to use for others device
Specifications
Control circuit input voltage : 5V DC
Motor input voltage: 6.5 - 12V DC
Motor maximum current: 2A
Pinout
You might also like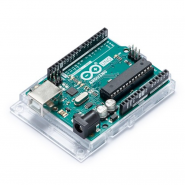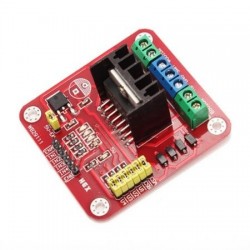 Regular price
€10.49
-€3.80
Price
€6.69