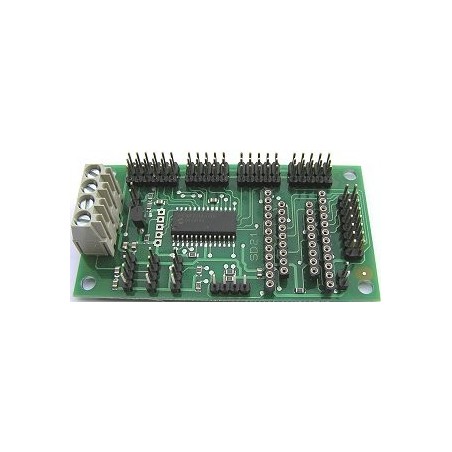  
The SD21 is a 21 channel servo controller module. It will drive up to 21 RC servo's and maintain a 20mS refresh rate, regardless of the number of servo's used or their positions (pulse widths). It will control both position and speed of the servo's.
More information in the product support page.
* Note: Product may not be exactly as shown in image. Contact us for more information.