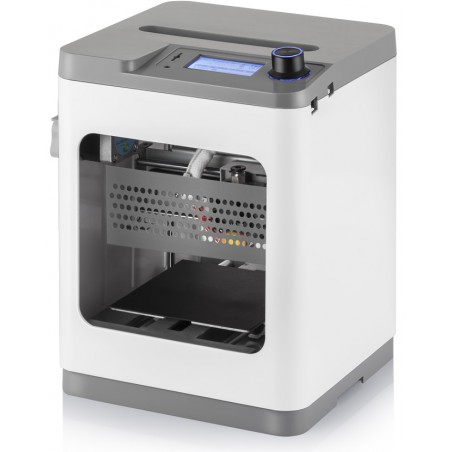  
TINA 2 - WEEDO 3D Printer
3D Printer for home use
All the innovative ideas from your kids will be realized through 3D printing. Enhance 3D spatial perception and imagination by touching 3D models. Print each part and assemble them to make your own toys. Enjoy the parent-child time accompanied by 3D printing with your kids.
If you have any questions on this product please feel free to contact us.
*Disclaimer: The images are merely illustrative.
A Gift For Your Kids
30s Quick Start
Enjoy Your Creative Journey
Primary And Secondary Schools Maker Labs
WEEDO have established more than 100 school maker labs. Rich experience can provide perfect maker education solution for primary and secondary schools.
3D Printing Training Institutions
Mini body,simple operation, very suitable for training institutions.
Quick To Start, Easy To Use
Mini Size Lightweight
Small machine size 210*210*290mm,similar with an iPad Pro which is portable 3kg lightweight which takes very small space
Model Base
WEEDO have abundant model base,with toys, cartoons, practical life tools,arts etc. You can choose what you like from app and download to print.
WIFI Function
Download app for remote control.
Bendable Platform
The platform is made of bendable magnetic material, so it is more convenient to remove the model, no need scraper.
Easy To Use
One Key For Loading / Unloading
One Key For Printing
Auto Leveling
After obtaining position data from the platform through measurement, the software will make intelligent compensation during the whole printing process to ensure the platform level, which is realized by non-contact magnetic induction switch.
Safty Protection
12V safety low voltage
Environment-friendly filament
Anti-scaled nozzle design
Specifications:
Printing
Layer Resolution: 0.1mm
Nozzle Diameter: 0.4mm
Build Volume: 100x105x100mm
Nozzle Speed: 40 mm/s
Positioning Accurancy: Z Axis 0.0025mm; X,Y Axis 0.011mm
Mechanical
Product Dimensions: 210x210x290mm
Weight: 3Kg
Voltage: 110-220V
Power Supply: 60W
Extruder: Quick Release Single Nozzle
Filament Supply: External Filament Tray
Filament And Software
Filament Compatibility: PLA 1.75mm
Printing Mode: USB, TF Card, WIFI
Software: Wiibuilder, Cura
Supported File Type: STL / GCODE/ OBJ
You might also like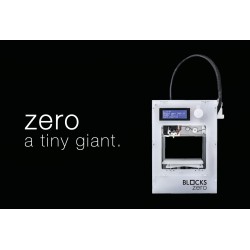 Regular price
€325.20
-€121.95
Price
€203.25
DISCONTINUED
On sale!
-€121.95