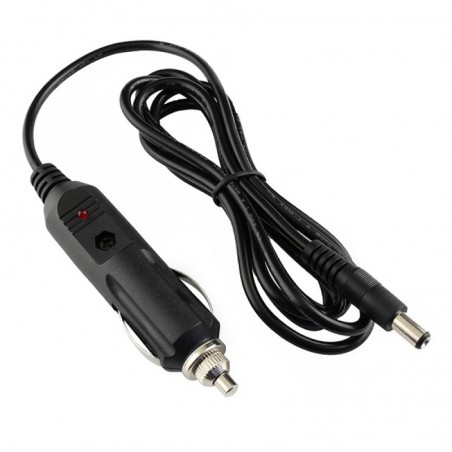  
Cigarette lighter adapter to Jack 5.5/2.1mm
If you have any questions on this product please feel free to contact us.
*Disclaimer: The images are merely illustrative.
This 12V car adapter jack allows you to plug your project into your car's cigarette lighter for power on the go. It's convert the cigarette lighter power to a 5.5x2.1mm standard size DC plug. We also included a 5.5x2.1mm to 5.5x2.5mm adapter. So it has 2 size DC plug output.
Features:
Max current: 3A
Length: 1.5m
Voltage: DC12V
5.5x2.1mm standard size plug + 5.5x2.1mm to 5.5x2.5mm adapter
You might also like