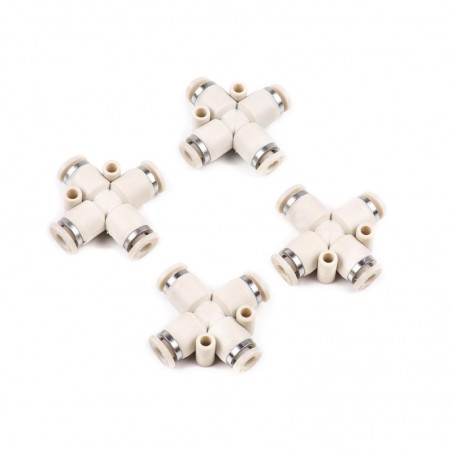  
Makeblock - Ø4mm Cross Four-Way Connector(4-Pack)
If you have any questions on this product please feel free to contact us.
*Disclaimer: The images are merely illustrative.
escription:
Makeblock φ4 Cross Four-Way Connector is a cross-shaped four-way connector with a diversion function, cooperated with control elements in pipeline system and used withφ4 air pipe.
Features:
Used withφ4 air pipe.

Cross-shaped four-way and even division.

 
Connection Illustration