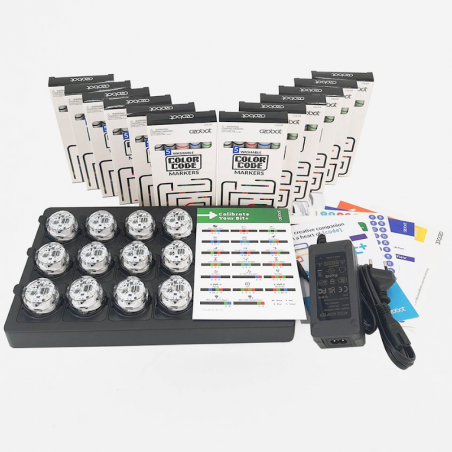  
Ozobot Bit+ Classroom Kit (12 pack)
New stock available at the end of may. Please contact us to reserve: botnroll@botnroll.com or 253 254 214.
If you have any questions on this product please feel free to contact us.
*Disclaimer: The images are merely illustrative.
Descrição:
Com este Ozobot bit+ podes programar usando códigos de cores (com os marcadores) ou através do OzoBlocky (programação através de blocos).
Uma forma lúdica e desafiadora de desenvolver conhecimentos de programação, lógica, robótica e pensamento computacional.
Este produto contém:
12 Ozobot bit+

Guia de iniciação

12 caixas de marcadores coloridos

Estação de carregamento

Caixa para armazenação
You might also like