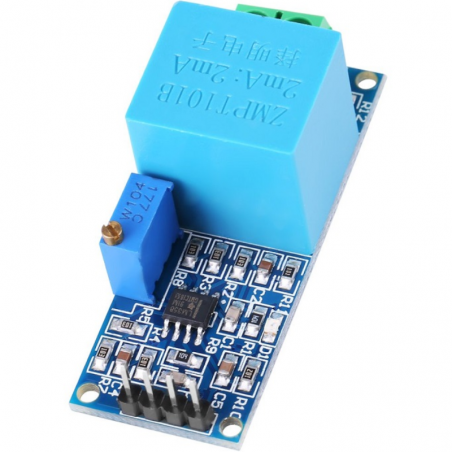  
230Vac Voltage Sensor for Arduino
ZMPT101B, a voltage transformer ideal to measure the AC voltage. It has high accuracy, good consistency for voltage and power measurement and it can measure up to 230V AC. It is simple to use and comes with a multi turn trim potentiometer for adjusting the ADC output.
If you have any questions on this product please feel free to contact us.
*Disclaimer: The images are merely illustrative.
Warning ! You are now dealing with high power source ! We assumed that you have the basic electrical knowledge and know what you are dealing with.
Safety and Precaution must be always have in mind!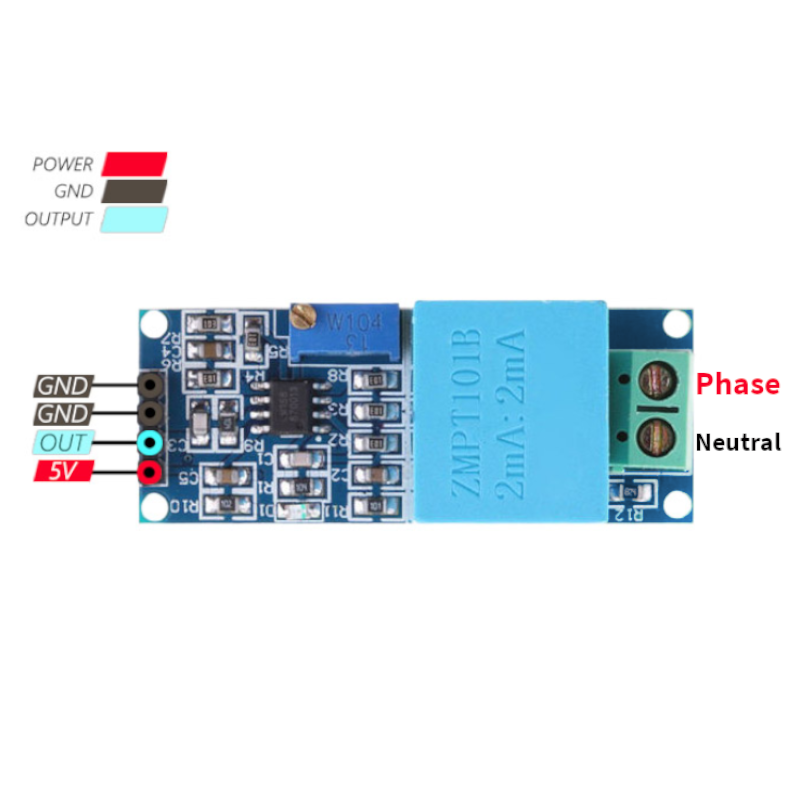 Specifications:
Output Signal: Analog 0 - 5V
Size: 49.5 (mm) x19.4 (mm)
Features:
Measure within 230V AC
Onboard micro-precision voltage transformer
Analog output corresponding quantity can be adjusted.
Good consistency, for voltage and power measurement 
Very efficient and accuracy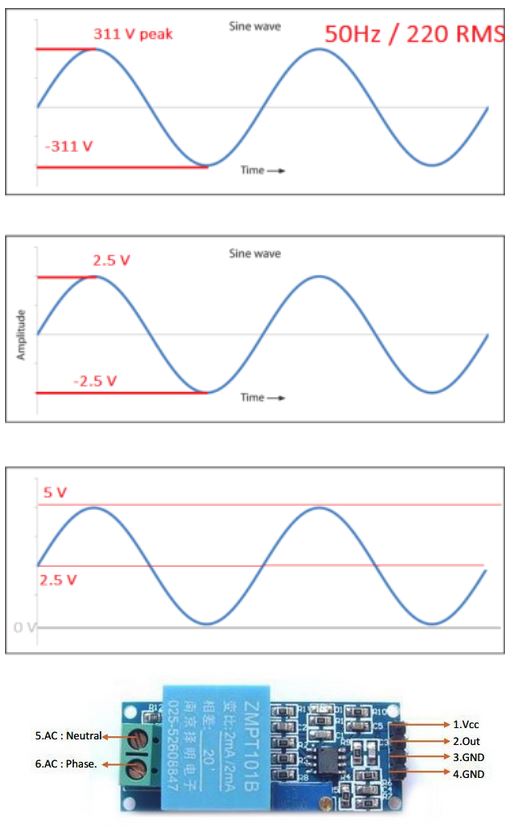 You might also like