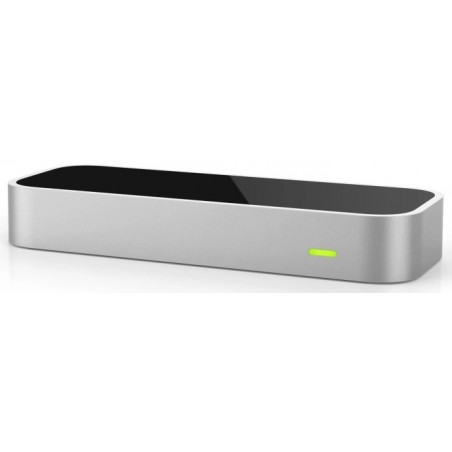  
Leap Motion 3D Motion Controller
If you have any questions on this product please feel free to contact us.
*Disclaimer: The images are merely illustrative.
DESCRIPTION
Leap Motion Controller with highly accurate hand tracking with extremely low latency
Lets you interact directly with digital content on Windows PCs using your bare hands (requires Windows 7+) 
Quick setup: download the Leap Motion software, plug the device into your USB port, and you're ready to go
Download free apps for desktop and virtual reality on the Leap Motion Gallery
Build maker projects, virtual and augmented reality applications, and more
Real 3D interaction: 135-degree field of view creates a wide interactive space
The Leap Motion 3D Motion Controller captures the movement of your hands and fingers so you can interact with your computer in a whole new way. Originally designed for Mac and PC, Leap Motion technology now is being embedded in the next generation of virtual reality headsets. Reach out and see what you've been missing with your favorite virtual reality headset. The Leap Motion Controller now features massively updated V4 tracking and three new demos – Particles, Paint, and Cat Explorer!
Get the Leap Motion Controller to play, explore, and create with legacy desktop applications on the Leap Motion Gallery, or start building your own VR project on the Oculus Rift or HTC Vive.
Leap Motion for Virtual reality
Reach into new virtual worlds and get hands-on with VR.  With a Leap Motion Controller mounted to the front of your VR headset and Leap Motion hand tracking, you can touch and interact with objects in virtual reality as you would in the real world – just by using your hands.
Leap Motion on your desktop
If you're not ready to dive into VR, use the Leap Motion Controller on your desk, alongside your mouse and keyboard, for an added level of 3D interactivity. With apps from the Leap Motion Gallery, you can create music, learn about earthquakes, play games, and more.
Note: The Leap Motion VR Developer Mount for VR Headset iss not included. 
You might also like