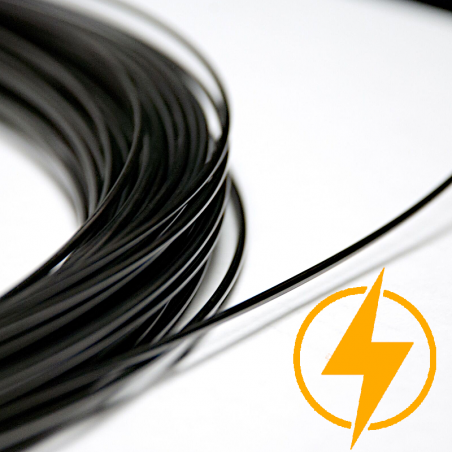  
FLEXINOL - 200µm 1m
Flexinol is a metallic wire made up of a special nickel-titanium alloy that, when crossed by current or simply heated, reduces its length and is able to move or lift an object completely silently. Applications range from robotics to surgery, from industrial automation to military uses. The package includes a wire type LT (70°C) with a diameter of 200 micrometers and a length of 1 meter that can be cut.
If you have any questions on this product please feel free to contact us.
*Disclaimer: The images are merely illustrative.
TIPO FLEXINOL
Diâmetro do fio (µm)
Raio de curvatura mín. (mm)
Seção transversal do fio (µm²)
Resistência Linear (Ω / m)
Corrente (mA)
Potência (W / m)
Força máxima de recuperação a 600 Mpa (g)
Força de Recuperação a 190 Mpa (g)
Força de Deformação a 35 Mpa (g)

Velocidade para fios tipo LT (temperatura 70 ° C)

Velocidade de contração (s)
Velocidade de relaxamento (s)
Taxa de Ciclo (ciclo / min)

Velocidade para fios tipo HT (temperatura 90°C)

Velocidade de contração (s)
Velocidade de relaxamento (s)
Taxa de Ciclo (ciclo / min)
| | | |
| --- | --- | --- |
| TIPO FLEXINOL | LT (70°C) | HT (90°C) |
| Temperatura de Ativação Inicial (° C) | 68 | 88 |
| Temperatura de Ativação Final (° C) | 78 | 98 |
| Temperatura inicial de relaxamento (° C) | 52 | 72 |
| Temperatura final de relaxamento (° C) | 42 | 62 |
| Temperatura de fusão (° C) | 1.300 | 1.300 |
| | | |
| --- | --- | --- |
| FASE | MARTENSITE | AUSTENITA |
| Resistividade (µΩcm) | 76 | 82 |
| Módulos de Jovens | 28 | 75 |
| Suscetibilidade Magnética (µemu / g) | 2,5 | 3,8 |
| Condutividade Térmica (W/cm°C) | 0,08 | 0,18 |
| | |
| --- | --- |
| Densidade (g/cc) | 6,45 |
| Capacidade de aquecimento (cal / g ° C) | 0,077 o 0,32 Joule/g°C |
| Aquecimento latente (Joule / g) | 24,2 |
| Força de recuperação máxima recomendada (Mpa) | 560 (aproximadamente 43 toneladas por polegada²) |
| Força de recuperação recomendada (Mpa) | 187 (aproximadamente 13 toneladas por polegada²) |
| Força de Deformação Recomendada (Mpa) | 35 (cerca de 2,5 toneladas por polegada²) |
| Tensão de ruptura (Mpa) | 1.000 (cerca de 71 toneladas por nch²) |
| Trabalho (Joule / d) | 1 |
| Conversão de Eficiência Energética (%) | 5 |
| Taxa máxima de deformação (%) | 8 |
| Deformação recomendada (%) | 3-5 |
You might also like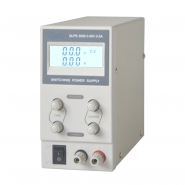 Regular price
€68.29
-€4.07
Price
€64.23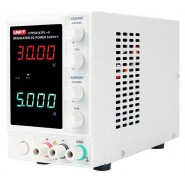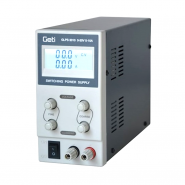 Regular price
€121.14
-€8.13
Price
€113.01