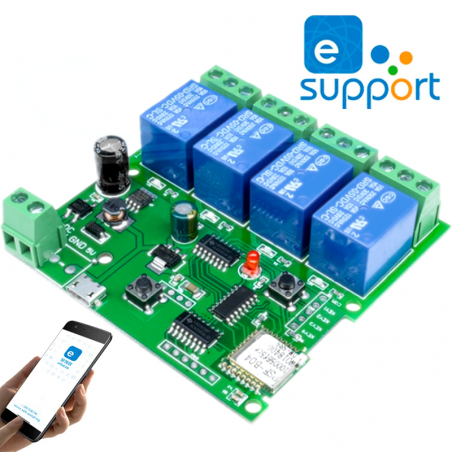  
4CH eWeLink WiFi Relays - 5~32Vdc power supply
The wireless Wifi switch is enabled to connect to devices of different types and brands using the eWeLink app. The app allows you to control the device's 4 channels easily. Connecting from lighting to machines with just a touch on your smartphone.
If you have any questions on this product please feel free to contact us.
*Disclaimer: The images are merely illustrative.
Specifications:

1. Operating Voltage: AC 220V / DC 5-32V
2. Control Mode: From App
3. Mode of transport: Wifi
4. System: for Android / for IOS
5. Remote control frequency: 433 MHZ
6. Wifi Work Frequency: 2.4G 802.11 b / g / n
7. Power Power Consumption of Rest: 80mA; if all relays are up, max 380mA
8. 1-Channel Switch:≤ 10A (Nominal Current ); voltage switch: ≤ 250 V
9. Insulation Resistance: 100 M ohm
10. Electric Shock Maximum Voltage: 1000 V
11. Relay Max Operating Time: 15 ms
12. Relay Max Release Time: 5 ms
13. Operating Temperature: -40 ~ 70 ℃
14. Operating Humidity: 40% -80% RH
15. With Signal Indicator Lamp Relay Operation Lamp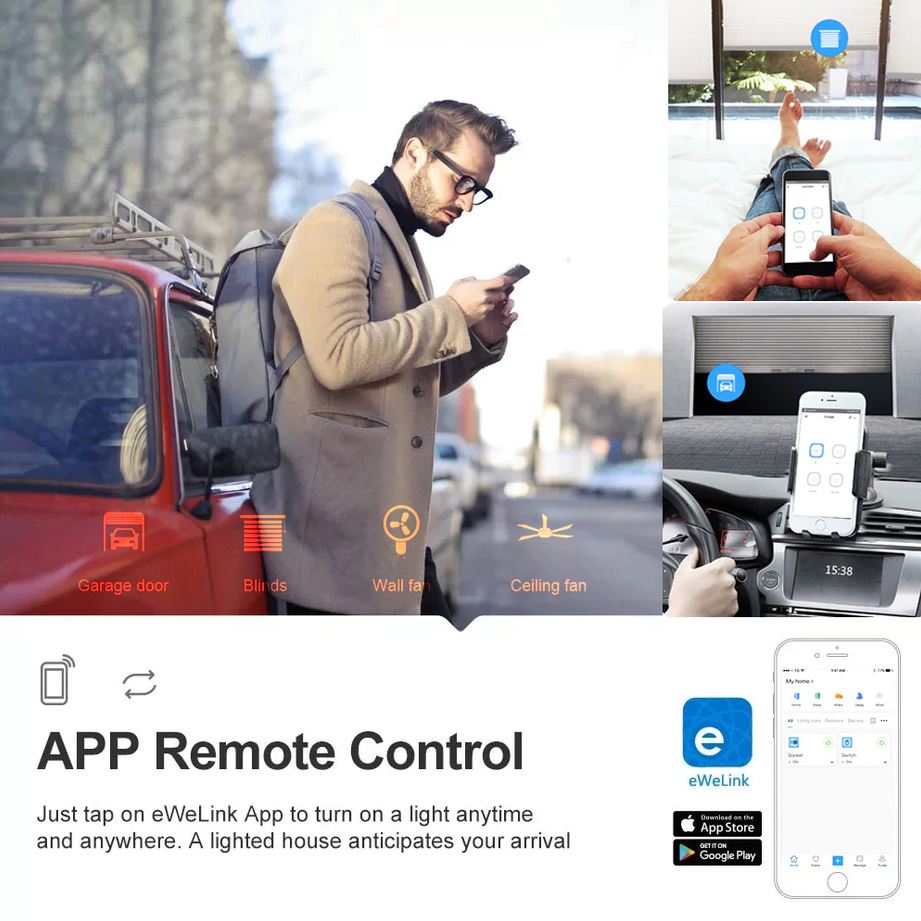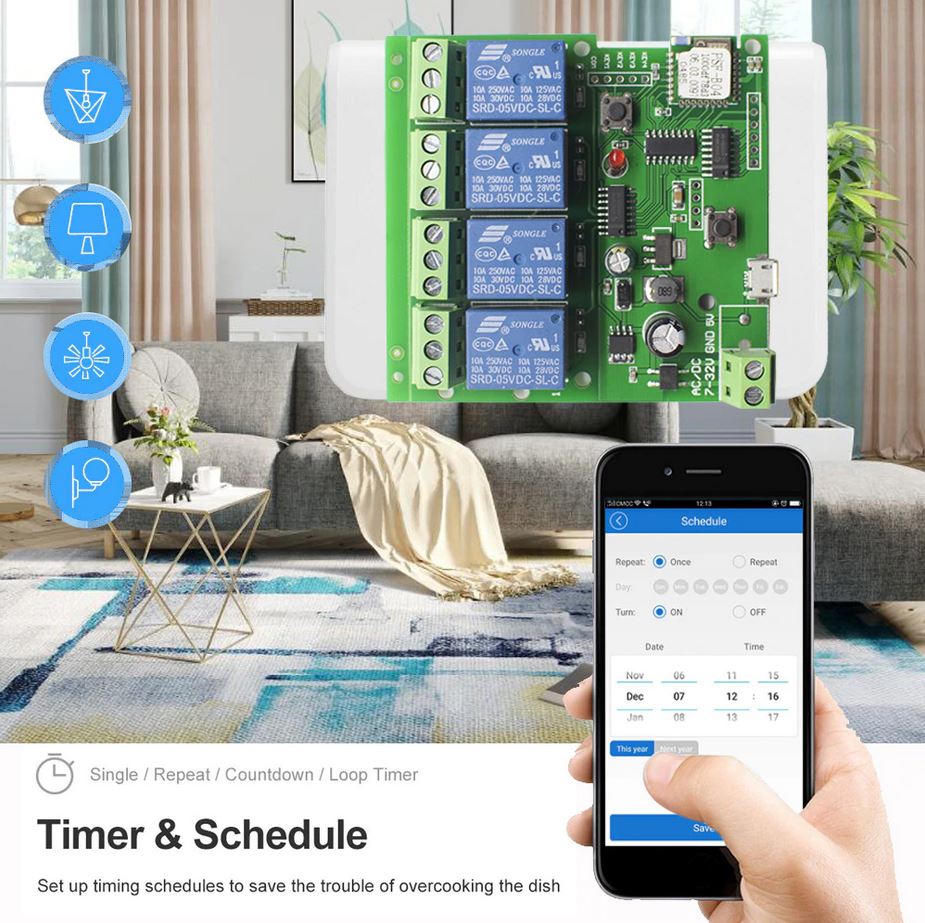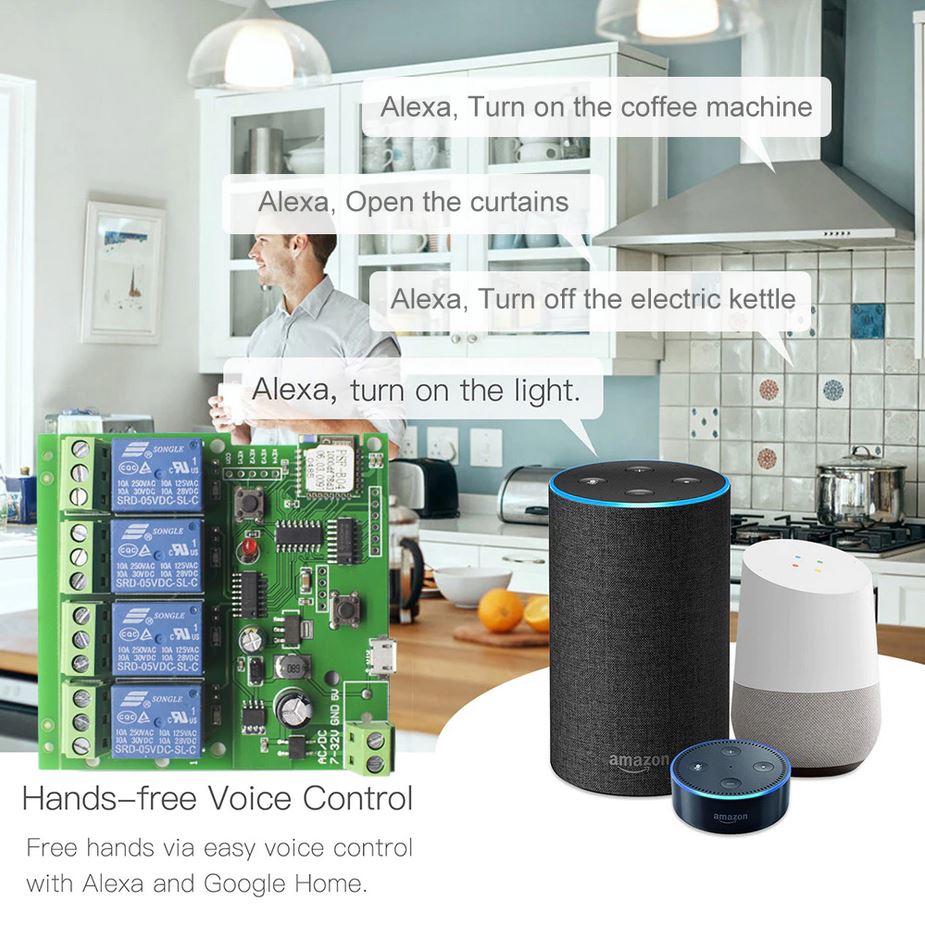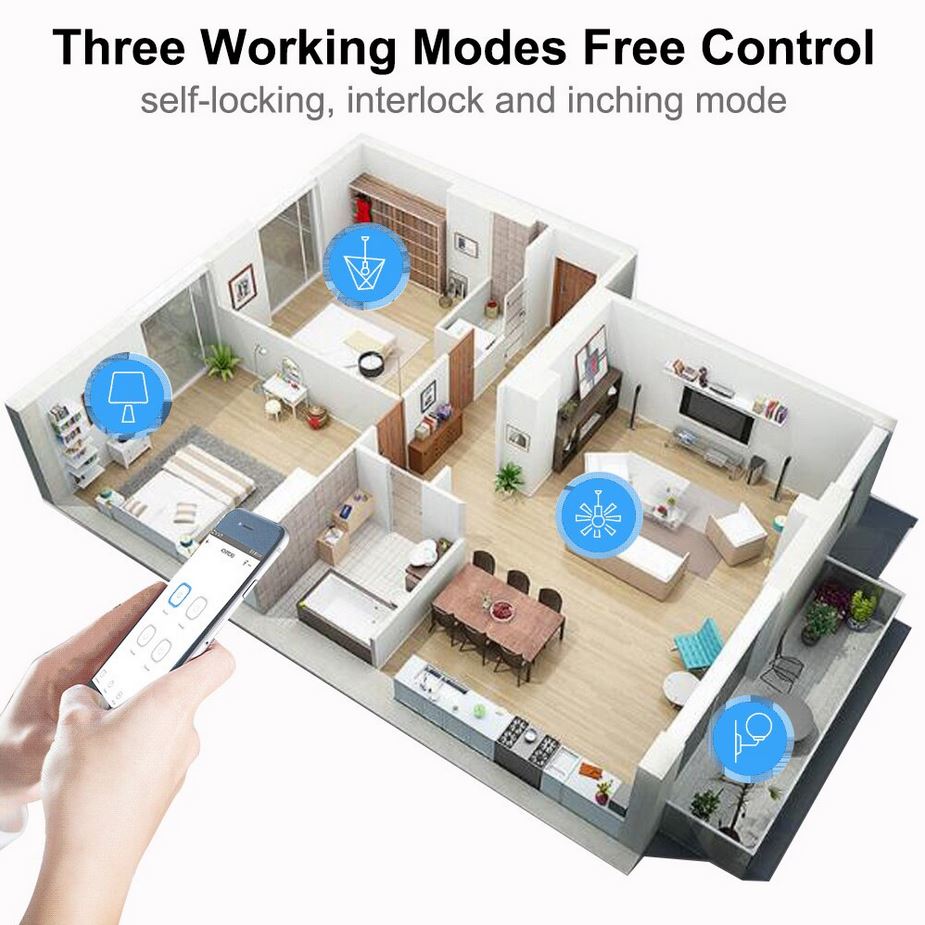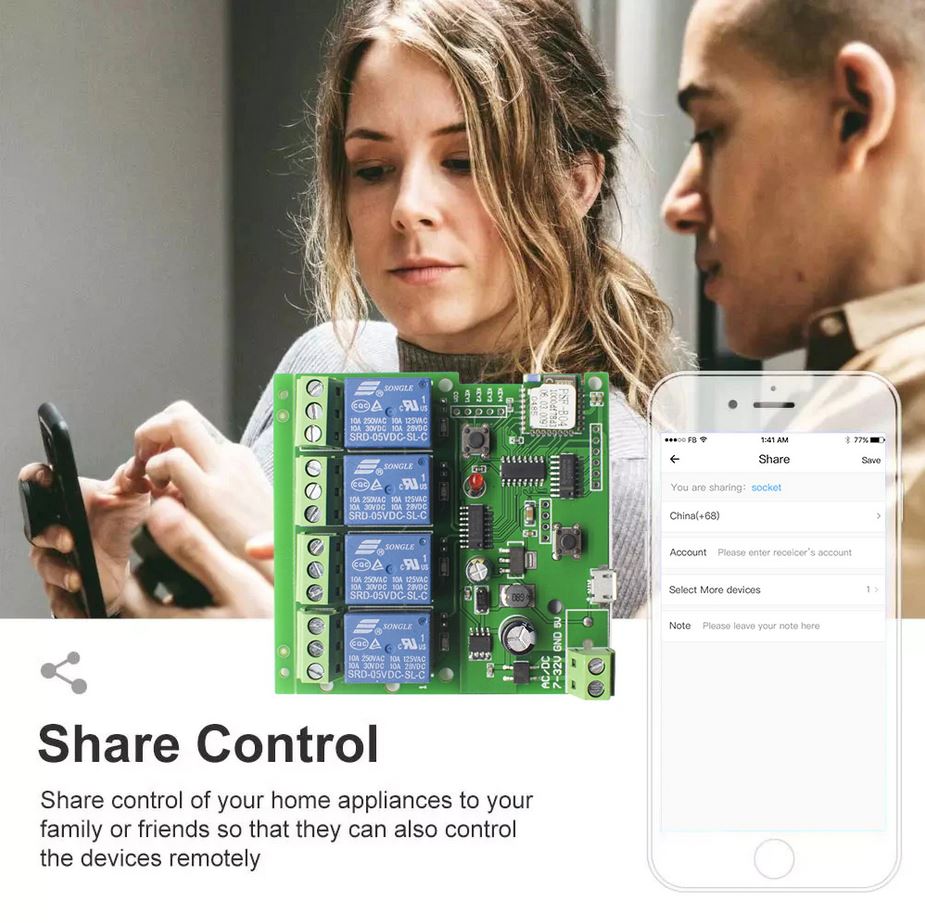 You might also like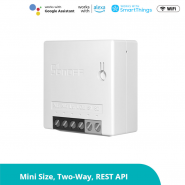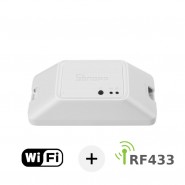 Regular price
€11.79
-€2.11
Price
€9.67