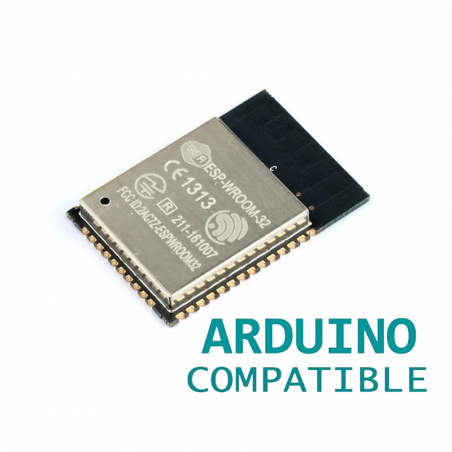  
ESP-WROOM-32D Module WiFi+Bluetooth+BLE
Powered by Espressif's most advanced SoC, ESP-WROOM-32D features high performance, a wide range of peripherals, Wi-Fi and Bluetooth radio, which provide a complete solution tailored to advanced IoT applications.
If you have any questions on this product please feel free to contact us.
*Disclaimer: The images are merely illustrative.
Compact Design
The ESP-WROOM-32D, measuring 25.2mm x 18mm only, contains the ESP32 SoC, flash memory, precision discrete components, and PCB antenna to provide outstanding RF performance in space-constrained applications.
Optimized Layout
The ESP-WROOM-32D pinout is optimized, since peripheral IO pads are grouped and led out to facilitate application board design with minimal external trace routing, thus making the application even more compact.
Open and Free
The ESP-WROOM-32D schematics and PCB layout are freely available for download and may be used as a design reference for developing fully-customized ESP32-based hardware designs.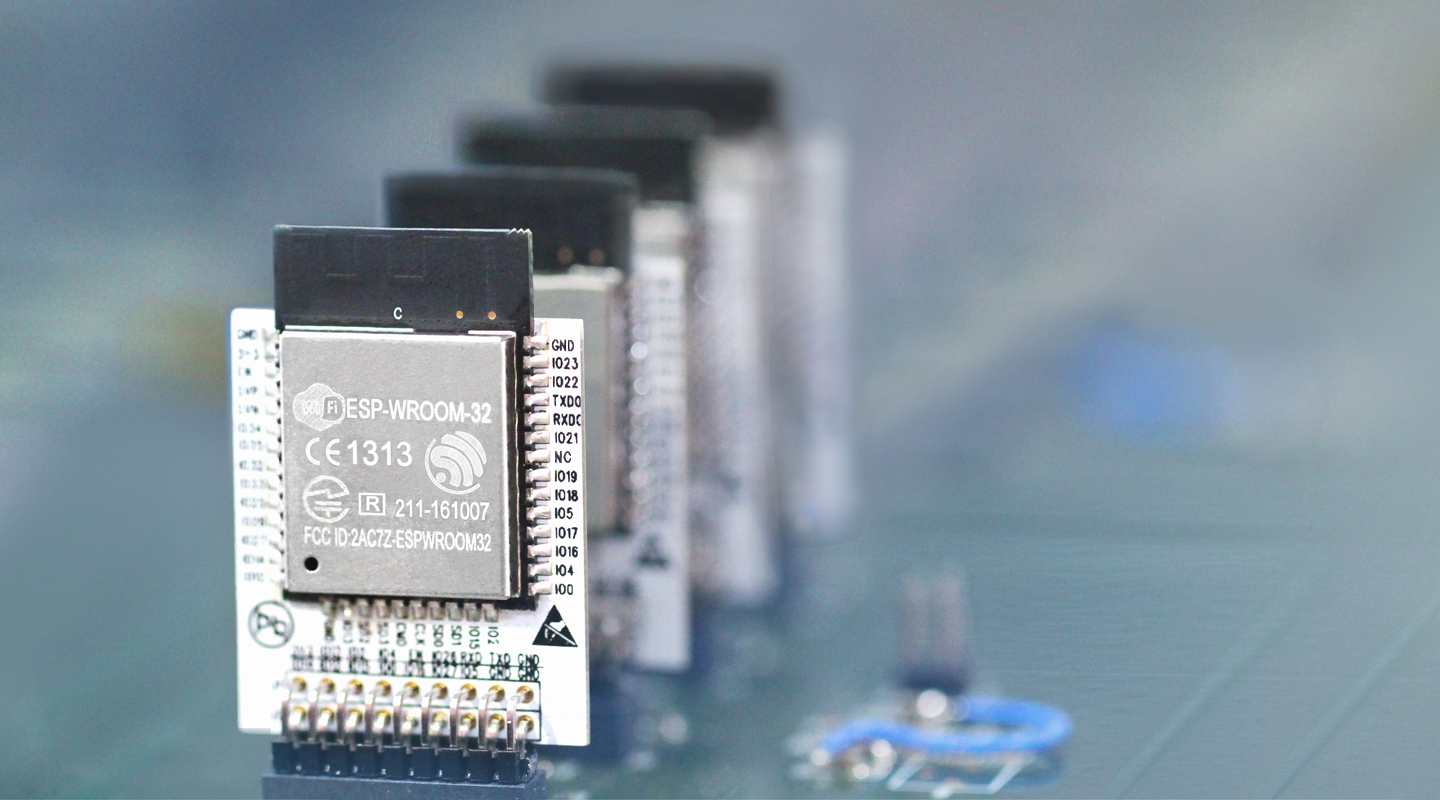 You might also like