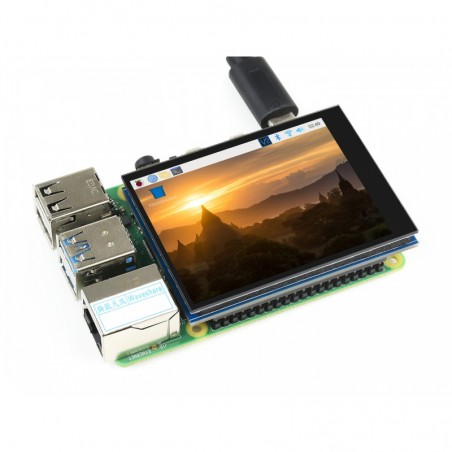  
2.8inch Capacitive Touch Screen LCD for Raspberry Pi, 40×640, DPI, IPS, Fully Laminated Toughened Glass Cover, Low Power
2.8inch Capacitive Touch Screen LCD For Raspberry Pi, 480×640, DPI, IPS, Fully Laminated Toughened Glass Cover, Low Power Solution
If you have any questions on this product please feel free to contact us.
*Disclaimer: The images are merely illustrative.
2.8inch Capacitive Touch Screen LCD For Raspberry Pi, 480×640, DPI, IPS, Fully Laminated Toughened Glass Cover, Low Power Solution
2.8" DPI Touch Display
Size2.8"
Resolution480×640
Display PortDPI666 (262K Colors)
Display PanelIPS
Viewing Angle160°
Touch TypeCapacitive
Touch Points5-Points
Touch PortI2C
Touch PanelToughened Glass
Touch Panel TechFully Laminated
Power ConsumptionLow Power
Device & System Support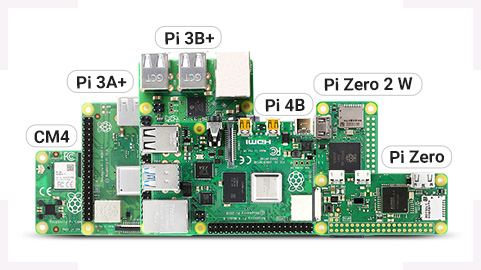 Raspberry Pi
Based on Raspberry Pi 40PIN GPIO header
Driven by Raspberry Pi DPI666 interface, up to 60Hz refresh rate
5-Points touch control through Raspberry Pi I2C interface
Supports systems like Raspbian, Kali...
Supports future version which is backward compatible
The display orientation is portrait by default, 480×640 resolution (H×V). Change the software config for landscape display.
Connection Examples
Working With Raspberry Pi 4
Working With Raspberry Pi 3B+
Working With Raspberry Pi Zero W
Display
IPS Panel
Touch Control
1) up to 5-points touch, depending on the operating system. 2) up to 6H hardness toughened glass panel. 3) fully laminated screen, better display experience, dust-proof.
Appearance And Dimensions
Resources & Services

Wiki: 2.8inch_DPI_LCD
Over A Decade
Waveshare Grows With Display
* Waveshare has been focusing on display design for over 10 years.
Selection Guide
PARTNUMBER
DISPLAY
TOUCH
AUDIO
DEVICE SUPPORT
RESOLU-TION
DISPLAY PORT
DISPLAY PANEL
VIEW ANGLE
TOUCH TYPE
TOUCH PORT
TOUGHENED GLASS PANEL
FULLY LAMINATED
SPE-
AKER
SIGNAL OUTPUT
PI
JETSON NANO
PC
SPI DISPLAYS
PROS: low price.
CONS: low refresh rate & resolution, supports Raspberry Pi only, requires Raspberry Pi 40PIN GPIO (the SPI bus), poor compatibility with Raspberry Pi system.
3.2inch RPi LCD (C)
320×240
High-Speed SPI
TFT
–
Resistive
SPI
×
×
×
×
√
×
×
3.5inch RPi LCD (B)
480×320
SPI
IPS
160°
Resistive
SPI
×
×
×
×
√
×
×
3.5inch RPi LCD (C)
480×320
High-Speed SPI
TFT
–
Resistive
SPI
×
×
×
×
√
×
×
4inch RPi LCD (C)
480×320
High-Speed SPI
TFT
–
Resistive
SPI
×
×
×
×
√
×
×
DPI DISPLAYS
PROS: low price, high refresh rate, multiple resolution support, better compatibility with Raspberry Pi system.
CONS: supports Raspberry Pi only, requires Raspberry Pi 40PIN GPIO.
2.8inch DPI LCD
480×640
DPI
IPS
160°
Capacitive
I2C
√
√
×
×
√
×
×
4inch DPI LCD (B)
480×800
DPI
IPS
170°
Capacitive
I2C
√
×
√
√
√
×
×
5inch DPI LCD
800×480
DPI
IPS
160°
×
×
×
×
×
×
√
×
×
7inch DPI LCD
1024×600
DPI
IPS
170°
×
×
×
×
×
×
√
×
×
DSI DISPLAYS
PROS: moderate price, high refresh rate, leaves the Raspberry Pi 40PIN GPIO free, better compatibility with Raspberry Pi system.
CONS: only 800×480 resolution is available currently, supports Raspberry Pi only.
4.3inch DSI LCD
800×480
DSI
IPS
160°
Capacitive
I2C
√
×
×
×
√
×
×
4.3inch DSI LCD (with case)
800×480
DSI
IPS
160°
Capacitive
I2C
√
×
×
×
√
×
×
5inch DSI LCD
800×480
DSI
TFT
-
Capacitive
I2C
√
×
×
×
√
×
×
HDMI / TYPE-C DISPLAYS
PROS: high refresh rate, multiple resolution support, multiple devices support, leaves the Raspberry Pi 40PIN GPIO free, better compatibility with Raspberry Pi system.
CONS: somewhat costly.
3.5inch HDMI LCD
480×320
HDMI
IPS
160°
Resistive
SPI
×
×
×
√
√
×
Display ONLY
4inch HDMI LCD
480×800
HDMI
IPS
170°
Resistive
SPI
×
×
×
×
√
×
Display ONLY
4inch HDMI LCD (H)
480×800
HDMI
IPS
170°
Resistive
SPI
×
×
×
√
√
×
Display ONLY
4.3inch HDMI LCD (B)
800×480
HDMI
IPS
160°
Capacitive
USB
×
×
×
√
√
√
√
5inch HDMI LCD
800×480
HDMI
TFT
–
Resistive
SPI
×
×
×
×
√
×
×
5inch HDMI LCD (with case)
800×480
HDMI
TFT
–
Resistive
SPI
×
×
×
×
√
×
×
5inch HDMI LCD (B)
800×480
HDMI
TFT
–
Resistive
USB
×
×
×
×
√
×
√
5inch HDMI LCD (B) (with case)
800×480
HDMI
TFT
–
Resistive
USB
×
×
×
×
√
×
√
5inch HDMI LCD (G)
800×480
HDMI/VGA
TFT
–
Resistive
USB
×
×
×
√
√
×
√
5inch HDMI LCD (H)
800×480
HDMI/VGA
TFT
–
Capacitive
USB
√
×
×
√
√
√
√
5.5inch HDMI AMOLED
1080×1920
HDMI
AMOLED
170°
Capacitive
USB
√
×
×
√
√
√
√
5.5inch HDMI AMOLED (with case A)
1080×1920
HDMI
AMOLED
170°
Capacitive
USB
√
×
×
√
√
×
×
5.5inch HDMI AMOLED (with case B)
1080×1920
HDMI
AMOLED
170°
Capacitive
USB
√
×
×
√
√
√
√
7inch HDMI LCD
1024×600
HDMI
IPS
170°
Resistive
SPI
×
×
×
×
√
×
Display ONLY
7inch HDMI LCD (B)
800×480
HDMI
TFT
–
Capacitive
USB
×
×
×
×
√
×
√
7inch HDMI LCD (B) (with case)
800×480
HDMI
TFT
–
Capacitive
USB
×
×
×
×
√
×
√
7inch HDMI LCD (C)
1024×600
HDMI
IPS
170°
Capacitive
USB
×
×
×
×
√
×
√
7inch HDMI LCD (C) (with case)
1024×600
HDMI
IPS
170°
Capacitive
USB
×
×
×
×
√
×
√
7inch HDMI LCD (H)
1024×600
HDMI/VGA
IPS
170°
Capacitive
USB
×
×
×
√
√
√
√
7inch HDMI LCD (H) (with case)
1024×600
HDMI/VGA
IPS
170°
Capacitive
USB
√
×
×
√
√
√
√
7inch FHD Monitor
1080×1920
HDMI
IPS
170°
Capacitive
USB
√
√
√
√
√
√
√
7HP-CAPQLED
1024×600
HDMI
IPS (QLED)
170°
Capacitive
USB
√
×
×
√
√
√
√
7.9inch HDMI LCD
400×1280
HDMI
IPS
170°
Capacitive
USB
√
×
×
√
√
√
√
9inch 2560x1600 Monitor
2560×1600
HDMI
IPS
178°
Capacitive
USB
√
√
√
√
√
√
√
10.1inch HDMI LCD
1024×600
HDMI
IPS
170°
Resistive
SPI
×
×
×
×
√
×
Display ONLY
10.1inch HDMI LCD (H) (with case)
1024×600
HDMI/VGA
TFT
–
Capacitive
USB
×
×
×
×
√
√
√
10.1inch HDMI LCD (E)
1024×600
HDMI
IPS
170°
Capacitive
USB
√
√
×
√
√
√
√
10.1inch HDMI LCD (B) (with case)
1280×800
HDMI
IPS
170°
Capacitive
USB
√
×
×
×
√
×
√
11.6inch HDMI LCD (H)
1920×1080
HDMI
IPS
178°
Capacitive
USB
√
√
×
√
√
√
√
11.6inch HDMI LCD (H) (with case)
1920×1080
HDMI/VGA
IPS
178°
Capacitive
USB
√
√
√
√
√
√
√
12.5inch FHD Monitor
1920×1080
HDMI/Type-C
IPS
178°
Capacitive
Type-C / USB
√
×
√
√
√
√
√
13.3inch HDMI LCD (H)
1920×1080
HDMI
IPS
178°
Capacitive
USB
√
×
×
√
√
√
√
13.3inch HDMI LCD (H) (with case)
1920×1080
HDMI/VGA
IPS
178°
Capacitive
USB
√
×
√
√
√
√
√
13.3inch HDMI LCD (H) (with case) V2
1920×1080
HDMI/VGA
IPS
178°
Capacitive
USB
√
×
√
√
√
√
√
15.6inch HDMI LCD
1920×1080
HDMI
IPS
178°
Capacitive
USB
√
×
×
√
√
√
√
15.6inch HDMI LCD (H) (with case)
1920×1080
HDMI/VGA
IPS
178°
Capacitive
USB
√
×
√
√
√
√
√
15.6inch FHD Monitor
1920×1080
HDMI/Type-C
IPS
178°
Capacitive
Type-C / USB
√
×
√
√
√
√
√
Have a look :


PACKAGE CONTENT
Weight: 0.034 kg
You might also like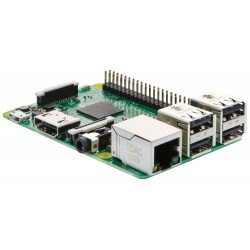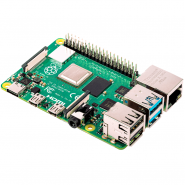 Regular price
€39.27
-€6.55
Price
€32.72