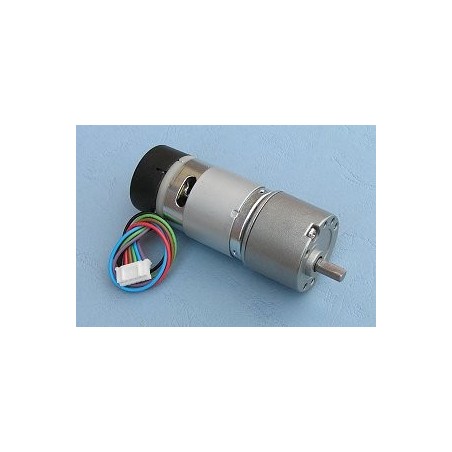  
EMG30 - Motor 12V 0.53A 170rpm with encoder
12V DC 170rpm gearmotor with encoder.
The EGM30 is a 12V motor fully equipped with encoders and a 30:1 reduction gearbox. It is ideal for small or medium robotic applications, providing cost effective drive and feedback for the user.
Specifications:
Rated voltage: 12V
Rated torque: 1.5kg/cm
Rated speed: 170rpm
Rated current: 530mA
No load speed: 216
No load current: 150mA
Stall current: 2.5A
Rated output: 4.22W
Encoder counts per drive shaft turn: 360
More information in the product support page.
* Note: Product may not be exactly as shown in image. Contact us for more information.