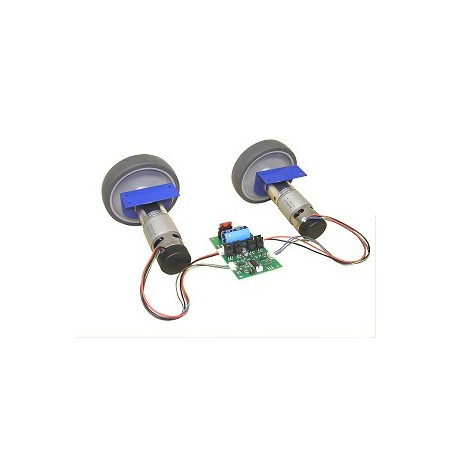  
The RD03 is a powerfull Robot Drive system, ready to integrate into your robot, comprising of an MD49 motor drive module, two EMG49 gearmotors with encoders, two mounting brackets, two 125mm wheels with hubs already fitted. Screws to fit the motors to the brackets and a hex key for the hub screw is included. Only a 24V battery is required to power the system. The MD49 is controlled with a logic level serial port, selectable at either 9600 or 38400 baud.
Full MD49 Documentation and the EMG49 Specification.
The RD03 is suitable for robots up to around 30kg.
* Note: Product may not be exactly as shown in image. Contact us for more information.