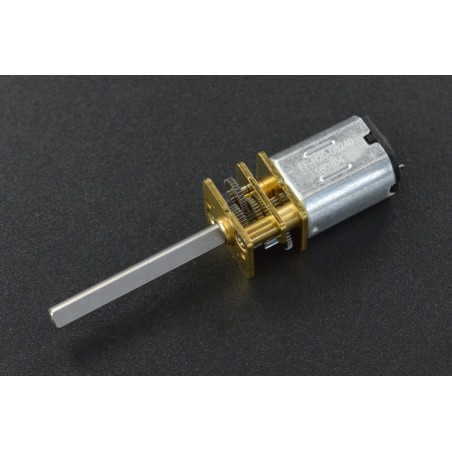  
Micro Metal DC Geared Motor with Long Shaft (6V 98RPM 25mm)
This DC gear motor has an integrated M3*25mm long rod as its output shaft, turn it into a linear actuator. 6V rated voltage, the no-load speed could arrive 98RPM
If you have any questions on this product please feel free to contact us.
*Disclaimer: The images are merely illustrative.
INTRODUCTION
This DC gear motor has an integrated M3*25mm long rod as its output shaft, turn it into a linear actuator. 6V rated voltage, the no-load speed could arrive 98RPM. The brass faceplate has two mounting holes threaded for M1.6 screws (1.6mm diameter, 0.35mm thread pitch), or you can use the mounting bracket or extended mounting bracket, which are specifically designed to securely mount the gear motor while enclosing the exposed gears.

SPECIFICATION
Reduction ratio: 1:150
Standard operating voltage: 6V
No-load current: 24±10% mA (Max)
No-load speed: 98±10% r/min
Load current: 185±10% mA (Max)
Load speed: 60±10% r/min
Load: 550g*cm
Stall current: 420 ± 10% mA (Max)
Locking torque: 1000g*cm
Single weight: about 10g
Mechanical noise: ≤50dB (measured at about 10cm from the gearbox)
SHIPPING LIST
Micro Metal DC Geared Motor with Lead Screw (6V 98RPM M3*20) x1
You might also like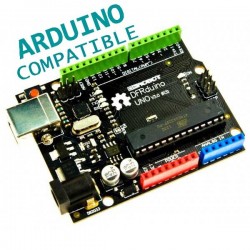 Regular price
€16.14
-€5.00
Price
€11.14