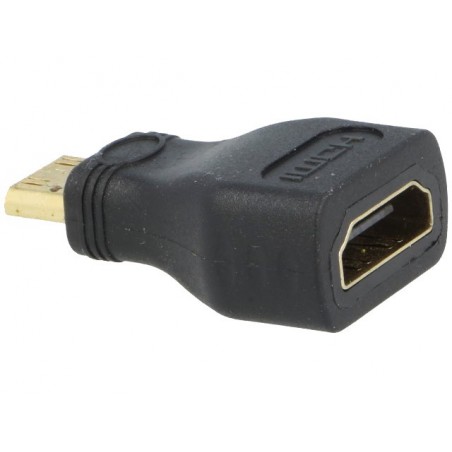  
Adaptador Mini HDMI para HDMI (Pi Zero)
Pi Zero ==> Mini HDMI (Male) to HDMI (Female) Adaptor ==> HDMI Cable ==> Monitor
If you have any questions on this product please feel free to contact us.
*Disclaimer: The images are merely illustrative.
Want to hook your Raspberry Pi Zero up to your HDMI Monitor? You'll need this Mini-HDMI to full size HDMI adaptor!
This one's in black, and comes with gold plated connectors!
Adaptor Guide:
Pi Zero ==> Mini HDMI (Male) to HDMI (Female) Adaptor ==> HDMI Cable ==> Monitor
Features:
Mini HDMI Male to HDMI Female
Gold plated connectors for flawless signal transference
CE and ROHS Compliant
For the Raspberry Pi Zero
You might also like