Back

Menu

Arduino + Raspberry + Micro:bit

Comunication + IOT + Smart Home

Power Sources and Renewable Energy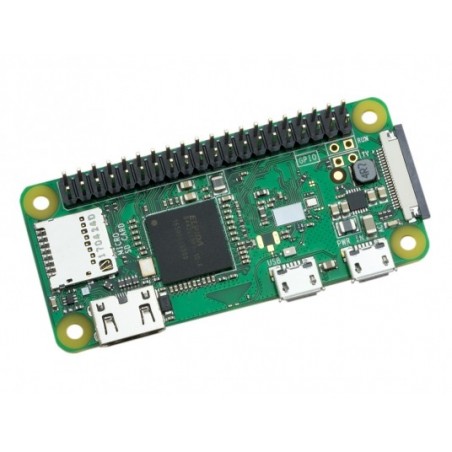  
Raspberry Pi Zero Wireless (Pre-Soldered Header)
The Raspberry Pi Zero is an ultra low cost and ultra small variant of the original Raspberry Pi. It's tiny, measuring just 65mm x 30mm, and is perfectly designed for embedded applications, wearables, prototyping and any other Pi based tinkering you can think of, on a micro scale! The Raspberry Pi Zero Wireless features on board Wireless Internet & Bluetooth for all your connectivity needs!
Features:
BCM2835 chipset, Overclocked to 1Ghz 
512MB RAM
Tiny Form Factor: 65mm x 30mm x 5mm
Fully HAT compatible
40pin GPIO (Unpopulated)
Stream and watch Hi-definition video output at 1080P
Micro SD Slot for OS 
Tiny Current Draw ~ 140mA at 5V!
Mini-HDMI for Video
Micro-USB OTG Host for Data
Micro-USB for Power
Micro-CSI Camera Port
On-Board WiFi
On-Board Bluetooth
The Raspberry Pi is a popular Single Board Computer (SBC) in that it is a full computer packed into a single board. Many may already familiar with the Raspberry Pi 3 and its predecessors, which comes in a form factor that has become as highly recognizable. The Raspberry Pi comes in an even smaller form factor. The introduction of the Raspberry Pi Zero allowed one to embed an entire computer in even smaller projects. This guide will cover the latest version of the Zero product line, the Raspberry Pi Zero - Wireless, which has an onboard WiFi module. While these directions should work for most any version and form factor of the Raspberry Pi, it will revolve around the Pi Zero W.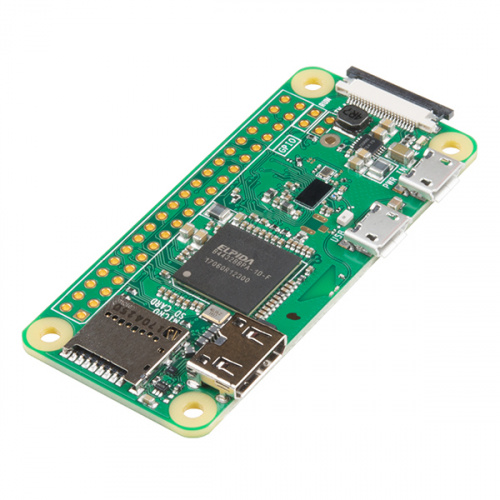 You might also like