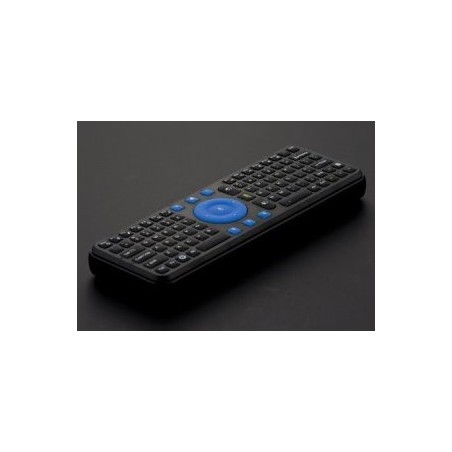  
RC11 Air mouse & Keyboard
Control your PC, Raspberry our Android PC with this air mouse, no surface needed 
Introduction
The air mouse RC11 used the best operating experience 2.4GHz wireless technology at the present.Taking the RC11 in your hands,moving it slightly,the correspongding cursor will move on the screen.The sampling frequency of the RC11 can up to 120Hz.The operation is flexible and smooth.It would not appear angular or broken line phenomenon when you drawing a circel or curve on the screen.the lines are sleek and delicate,showing a high level of smoothness Operating convenient,powerful functions.
the convenience of the air mouse RC11 is also reflected that it can be used for the devices,also can be used for computer immediately when you plug it on,but without installing any drivers .Its date tranmission uses 2.4G Wireless transmission,and the transmission distance can up to 30M.Whether in the living room or in the office.you can use this remote control to input and browser.You can perform these two functions very well together.In the field of family entertainment.TV and the internet combined more and more closely.the triple-play internet applications have been entering the ordinary families.Lying on the sofa,handing the RC11.You can control the MEASY media player.HTPC,Smart TV and computer easily in the air at home.You can share the large TV as computer screen at home,watching HD movies,searching video,and browsing Websites.
The air mouse RC11 is compatible with the Mini PC MK802/UG802/MK802IIIs also.It makes it possible for you to remote control your smart TV with Mini PC. Even you could use it to control your robot platform using the usb host shield for Arduino.
Specification
Powered by 3 x AAA battery (Not included)
Wireless 2.4GHz radio frequency with USB receiver
2.4GHz DSSS radio transceiver,30m max distance
To enjoy PC multi-media entertainment at home
To enjoy Android TV box and smart TV
Compatible with the Mini PC UG802/MK802
Support operatingsystem: Windows XP / Vista / 7 / Android / Linux / Mac
Weight: 126 g
Size: 20.0x5.6x2.5 cm
Shipping List
RC11 2.4G Mini Air Fly Mouse Wireless Keyboard Mouse  (1 unit)
USB Receiver(1unit)
You might also like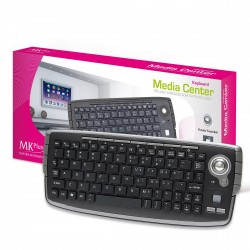 Regular price
€23.17
-€3.25
Price
€19.92
DISCONTINUED
On sale!
-€3.25