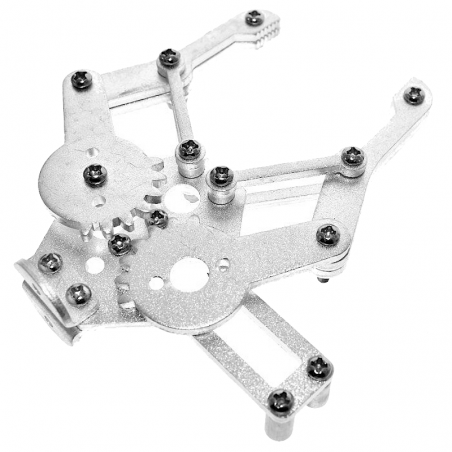  
Metal Robotic Hand Claw compatible with MG995, MG996R, SG5010 servos (servos not included)
This robotic claw arm is great for all your gripping needs. They are made of metal and are quite heavy. The gripper opens to about 2" and depending on the servo motor used, it can pick up some relatively heavy objects. As the grippers move in parallel, you get a better grip.
If you have any questions on this product please feel free to contact us.
*Disclaimer: The images are merely illustrative.
Specifications:
Claw Material: Aluminum
Paw weight: about 68g (excluding servos, without disk)
Maximum paw opening angle: 55mm (maximum opening angle spacing 55mm)
Total paw length: 108mm (total length of longest claws when closed)
Paw total width: 98mm (maximum total paw width when open
You might also like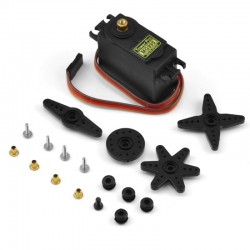 Regular price
€8.86
-€1.22
Price
€7.64